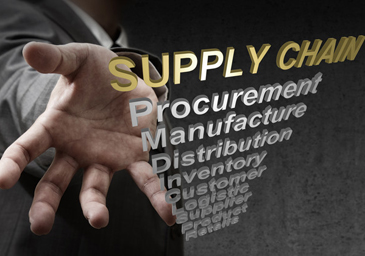 Digitization has touched upon all facets of businesses including the supply chain and operating models to transform their existing structure (that is the combination of both paper-based and digital processes) into more flexible, agile, personalized and responsive digital models. Efficient data entry services, intelligent data capture, and process improvement are necessary for converting paper-based data into digital assets and digitizing the supply chain.
Digitized supply chains help to increase efficiencies and improve customer experience while enjoying revenue growth.
For an effective digital supply chain, the data should be digitized. There are three methods that we can opt for:
Some data will already be in digital form, i.e., the data created by computer programs. We can simply record that data and save it for future processing.
Non-digital data can be digitized using optimal character recognition (OCR), a service provided by document scanning companies.
Digitization through manual data entry.
These processes are prone to certain errors which can be avoided by opting for outsourcing solutions.
At present, two-thirds of business organizations have invested in digitalization of their supply chain. This is to satisfy the customer and enhance both supply and demand. This helps the businesses to function in a connected, informed, smart and automated way by adopting a unified technology approach. The companies that will continue to achieve the best results are those that actively invest in a comprehensive digital strategy. Others who are not still into the digital systems need to catch up to prevent falling behind. Supply chain IT systems are more affected by these digital trends.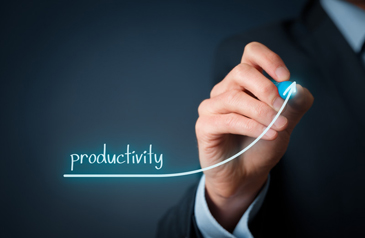 Digital trends may have significant impact on supply chain IT systems such as:
Freight document handling and archiving
Inventory planning and management
Warehouse management
Network and routing optimization
Interfaces with suppliers, customers and supply chain service providers
There is no doubt that companies that continue to invest in supply chain digitization will achieve optimal results. Here are some things to consider.
While digitizing your supply chain, implement a comprehensive approach to technology. Make sure all the links are connected via integrated technology because it can incorporate all significant functions into the supply chain to enable smooth data flow and transparency.
Make your supply chain a base for new, innovative business models while focusing on efficiency and cost savings in existing and new models.
Customer-centricity is the most required business outcome of supply chain digitization. For that, it requires data transparency, agility and data analytics. Reliable outsourcing solutions are available to ease the processes of data cleansing and data analysis.
Always take a long-term and complete approach to the digitization of supply chain as most companies are planning to invest more in this field. So it's important to cover the gap between the levels of maturity.
By connecting customer data, sales forecasts, forward looking supply chain management data and historic differences between plans and reality, supply-chain planning can be greatly improved. Paper-based supply chain is bound to become obsolete, and with the help of efficient outsourcing services, paper-based transactions can be transformed into predictable, streamlined, accurate and completely digital processes.