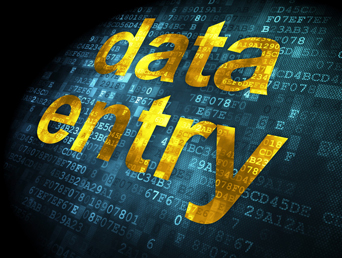 Data entry services are important in all business organizations in various industry niches. Timely and accurate entry of business information into the database is indispensable for business growth and important decision making. Industrial sectors including legal, medical, print, advertising, publications and e-commerce are on the lookout for competent data entry services. The information coming into these offices may be on paper – these may be invoices, test requisition forms, insurance claims, legal documents and so on. A top quality data entry company can help manage business information providing document scanning and imaging of the incoming forms, data entry from these forms and efficient file storage management.
Outsourcing also increases the business's productivity, accuracy and efficiency. Following are some of the industries where data processing services are used widely.
Healthcare Industry: The healthcare sector handles millions of health reports and requires the help of a reliable data processing vendor who can mange huge volumes of data and make digitization simple. Major medical data entry requirements include among others:

Patient data
Health insurance billing forms
Medical records

In the healthcare industry, medical transcription is a key area that experiences a growing need for data entry service with millions of health records, patient notes and physician notes to record in digital format.

Telecom Industry: With more and more telecom companies emerging and with increased number of subscribers, maintaining thousands and thousands of records and transforming them into digital form can be challenging. Telecom companies rely on fast and easily available information. This is when you require data entry services to ease the tedious work and manage the telecom billing system successfully. These vendors are cost-effective and a profitable option for the telecom industry.
IT Industry: Whether business process outsourcing or knowledge process outsourcing, data processing is necessary for B2B or B2C interaction. The IT sector is one where huge volumes of data have to be managed. When the data processing and management needs are outsourced, a separate data entry team is maintained for most of the IT enabled services to successfully create and manage the voluminous data on a day to day basis.
Travel and Tourism Industry: Millions and millions of people travel from one place to another in a year. It is difficult to keep a tab on the information of every passenger who is travelling. Without efficient data entry services it may be really difficult to handle the records of travelers' information.
Financial Sector: Data entry for the tax, accounts and financial sector requires remarkable proficiency in alphanumeric data entry and precision. Services include data entry for:

Payroll
Accounts
Finance records
Bills
Accounts payable and accounts receivable

Academic Sector: This is an area that requires voluminous data entry. The work is to be done with remarkable persistence, organized functioning and within minimum turnaround time. Services for the academic sector include:

Research documents
Digital lectures
Text books
Scanned documents
University Q&A sheets
A reliable data entry firm processes data from paper forms and the forms are provided in multiple formats as required by the client. Before delivering the data, it is cross checked and quality assured for accuracy. Most providers offer both online and offline data entry as required by their clients.
With reputable and professional data entry services, all your data can be managed easily. It improves access to data and enhances operational efficiency. They ensure that you have the best resources and can manage varied workloads. They are cost- effective and can complete the project before targeted period.