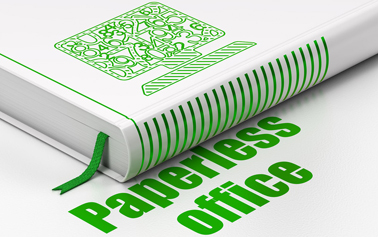 Paperless office is a work environment wherein the use of paper is reduced. This can be successfully achieved through document scanning and conversion of various types of office documents. The Internet being a fertile ground for business transactions and communication with partners and clients, the need for electronic conversion of paper-based documents has increased. Digitization helps you to easily sort, edit and distribute documents. If you are planning to carry out the digitization in-house, here are some guidelines that can be followed for the best results.
Use the Right Document Scanner
Transforming paper documents into digital ones quickly is the objective of any organization looking to establish a strong foothold in this internet driven business scenario. For accurate scanning of your documents use the right document scanner. To find out whether the scanner can meet the demands of your business, consider the following questions.
Can it deliver quick and accurate information to ensure better customer service?
Can it provide accurate data that would help improve the efficiency of your organisation?
Is it a reliable scanner that can provide the right level of service and address any issues with minimum downtime?
Scan Only What Is Relevant
Do not waste your time scanning irrelevant and incorrect data and avoid any confusion and chaos. This can increase the cost and reduce the efficiency of your organization. Use an intelligent solution to sort your information in the right way.
Have the correct information at the right time. Once you have decided what information should be scanned, the data should be integrated into your IT infrastructure.
Have the information readily available. To solve any issue, you need the right data at the right time. Also, make sure that the right data is received by the right people for better output.
Implement the Right Automation Solution
Manual entry of data is prone to errors, and this can affect the quality of information. It is advisable to go for a reliable automated data processing solution that can provide correct data. Consider what the ideal process would be for your organization.
Partner With a Reliable Document Scanning Company
In a paperless environment you can easily store documents, retrieve the required data quickly, and save physical storage space. It will improve your firm's speed of functioning, security, efficiency, and productivity. For better and quick output, hiring a document conversion company would be ideal. A good outsourcing company brings many benefits including cost-effectiveness and excellent document scanning results. The ideal solution is to research and find a service provider that can function as a virtual extension to your office, providing value-added services.