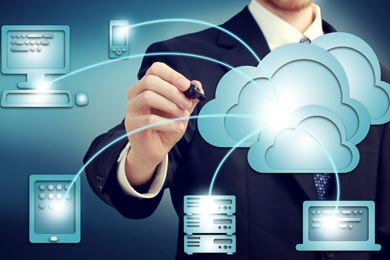 You can't predict when a natural disaster or theft will occur. If it happens and if your business documents are not digitized, you risk losing them. Document scanning services are available and the best solution to guard against such threats is to take advantage of them. Regardless of the type of business – banking, medical, dental, or legal, digitization is the key to ensuring safe document storage. With the latest advancements, important documents such as research papers, tax returns and credentials, can all be stored securely on the cloud.
Cloud storage allows electronic data to be remotely maintained, managed and backed up. With an internet connection and authorized access, you can access your files on the cloud, and also share your projects with other users in the network who are in different locations. This results in efficient document management in every field and also leads to a greener business environment by reducing the use of paper.
Theft is the most frequent reasons dental practices file data breaches with the office of the Secretary of Health and Human Resources. A recent article published in dental economics says that cloud storage is the ideal option to prevent security breach in a dental practice. The cloud is considered to be the data security champion because of the better physical security it offers with protection from ransomware, improved data backup, and effective data maintenance.
Dentists can control their data through the cloud, and in the event of an emergency, it may be possible to run the practice from the cloud because that is where the data is residing. When you use the cloud for your practice management, there are continual backups up until the last bit of data is inputted. You will not have to worry about backup strategies because the cloud makes access to our data easier and eliminates backup and hardware worries. The main advantages of cloud storage are:
Data safe from natural disasters: Cloud storage is considered a secure method of storing for important documents and credentials. Cloud stored documents and customer data are not wiped out in the event of an emergency such as a fire, flood, or other disaster.
Only authorized access: Data in the cloud is stored at a professional data center. This data center is protected by perimeter fencing, 24 hour on-site security, video surveillance, generator back up, and more. So only authorized persons can access the data.
Data safe from security threats: Cloud storage with encryption safeguards important documents against potential identity theft, spying, and risks associated with lost or stolen laptops or phones. By encrypting the data, you are the only one that has access to it.
Saves physical storage space: With your documents digitized and in the cloud, you save storage space in the office that would otherwise be taken up by voluminous paper files.
Efficient data backup: Your data will be efficiently backed up in the cloud with the help of your server. This data will not get lost. You never have to worry about the backup tapes or hard disk for your cloud data.
Efficient time management: If the document is in cloud you could find it within seconds. You could effectively use time saved for your core tasks.
In today's competitive environment, large or small business organizations need to focus on efficient document management and information sharing to achieve an edge over competition. Choosing an experienced outsourced solutions service provider would allow you to get your documents digitized for cloud storage. Such companies offer customized bulk document scanning services at affordable rates and in fast turnaround time.