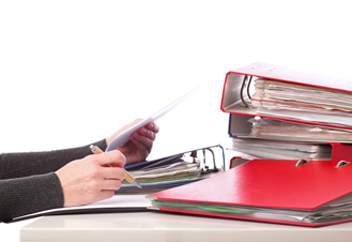 To avoid paper filing cabinets in your home office, digitization is the way to go. Digitization services include document scanning solutions that ensure all paper assets are converted into digital files. Converting to a paperless office offers advantages such as the ability to get rid of space-consuming hard-copy records. When documents are scanned and added to your electronic document management system, some original physical copies become unnecessary.
Businesses have a number of documents to deal with on a daily basis and there is no doubt that a practical digital conversion solution is necessary to streamline and manage these documents. What about the personal documents we all have in our homes? These may include bank statements, receipts, tax documents, invoices and so on. We all may have such documents lying around in our home which may or may not be important. Let us see how these can be organized and managed efficiently so that you don't have to desperately hunt around for some document or other when you require them.
The first step is to gather all the paper documents and go through them to identify the important ones. Make sure that you discard those that are totally unnecessary. This step makes the task less daunting.
After selecting the important documents, the next step is to scan those documents. Try to save those scanned documents in .PDF format because this format has a longer life. Even if you store the details onto the system, it is good to have a backup, could be a USB stick or disk.
Use a reliable document organizer to create folders and subfolders that enable quick access to files.
Keep your folders and files consistently named to ensure hassle-free access.
When buying a scanner for mass scanning, choose one with an automatic document feeder, and that which can do two-sided scans. For small-scale scanning, you can use smartphone scanning apps that are efficient and reliable.
Consider using cloud storage if you are comfortable with storing your personal documents online. These apps can export your documents to cloud storage or email, which is an added advantage.
Keep the paper documents that may be necessary in hard copy, digitize the rest so that they can be stored on cloud services, and accessed easily.
Once the paper documents are digitized, you can shred the originals and save valuable space and avoid clutter in your home. Apart from this, your documents are ensured more safety in digital form. Digitization is a great option in the event of unforeseen natural calamities such as fire, flood, cyclone etc. that may destroy paper documents. When advanced document scanning companies are available, you can make the best use of them and improve security and ease of access for your important documents.