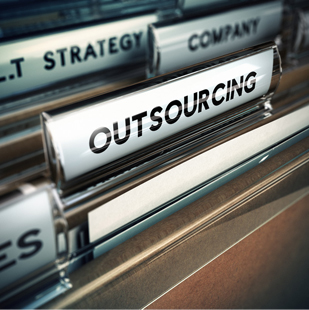 Many business organizations are hesitant about outsourcing their activities mainly because they think it may prove to be costly. While it is true that some costs can be saved by having your in-house staff perform those tasks, think of the amount of time and effort involved. When you get assistance for tasks you are not skilled at from an experienced provider, you will have more time for higher level activities that will ensure the steady growth of the business. By outsourcing various tasks such as data entry, document management, and website development among others, your employees will have more time to focus on the core activities of the organization. Here is a list of business activities that can be outsourced to a reliable service provider.
Tax documents filing: Preparing tax returns documents is time consuming and requires special skills. Nowadays tax consultants are easy to find who can help you in preparing and filing your tax returns on time. You can give temporary access to any good online accounting software you may be using, or have them perform the task on their company software.
Accounting and Bookkeeping: Bookkeeping is an important business activity that you cannot ignore. This is a time-consuming task that should be done every day without fail. In order to avoid the burden of accounting and bookkeeping, you can hire a reliable vendor who can take care of the day to day bookkeeping needs of your company. This will save time and allow you to focus more on business development tasks.
Social media marketing: In the present day world, almost all people are active on social media and the same is the case for companies too. Popular social network sites such as Facebook, Twitter, LinkedIn etc are now used for social media marketing. Marketing on these social networks requires special skills and activities to gain more attention. Outsourcing your social media marketing needs to a reliable SEO company is the best way to ensure that your brand name is enhanced.
Tasks in which you are not skilled: Most business men start off with a business that is centred on their primary skills. But as the company grows, they may have to undertake tasks they are not familiar with. They may have to deal with sales, marketing and other departments of the organization. It is always better to outsource those activities in which you are not skilled.
Payroll processing: Payroll processing can be easy if you have a small business. But once your company starts expanding, more employees will join and payroll processing becomes difficult. It is necessary that you manage the payroll process efficiently, keeping an eye on joining and exit formalities, employee leaves, loan advances, bonus payments and other details.
Event management: If you are planning to host an event or workshop, the best option is to outsource it to an event management team. They will take care of each activity right from planning to execution. By outsourcing you will save your valuable time and also conduct your event successfully.
Creativity and designing: Any business needs an attractive and fully functional dynamic website. Sometimes you may have a great web design in your mind but you may not be skilled at bringing that vision to reality. Experienced web design service providers can help you in creating a website that can drive more traffic.
Hiring: Companies recruit new employees through online application or from existing employees. The recruiting process is time consuming and involves many steps such as interviewing, short listing, background verification, and salary negotiation. This can be efficiently and quickly done by a reliable staffing company.
There are many other processes such as data entry, document scanning, medical billing and coding, medical transcription and legal transcription that can be conveniently outsourced.