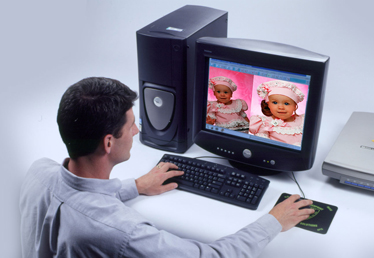 The ideal way to revive fond memories is by enhancing old photographs. The latest digital techniques allow old photographs to be restored without damaging the original.
If you want the best results, go about it in a professional manner – contact a BPO company that offers digital photo enhancement service. An established firm would have a team of innovative imaging specialists who can restore and retouch old photos to revive their clarity and original charm. Regardless of whether your pictures are stained, scratched, stained, water damaged or moldy photographs, these skilled imaging professionals can restore them. Some of the digital photo enhancement services offered would include:
Photomontage
Digital photo recovery
3D stereogram design
Cloning colorization
Glamour photo editing
Picture restoration
Digital photo restoration procedures are used to remove scratches and replace damaged areas. Each photograph is handled differently based on its special requirements such as exposure, condition, and so on. A competent company can also provide services to scan and store newspaper articles, historical photographs and important documents on CDs and DVDs.
Sectors such as IT, insurance, and healthcare benefit immensely from the professional digital photo restoration services offered by business process outsourcing companies.