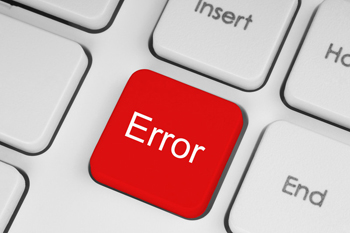 Ever since the New Zealand Ministry of Education introduced Novopay in August 20, 2012 to process the pay of around 110 thousand education staff, the web-based payroll system has been posing problems, leaving thousands of staff across the country overpaid, underpaid or not paid at all! The debacle continues as reports pour in of failure in this year's first and second pay cycles. A recent survey conducted by the New Zealand Principals' Federation (NZPF) on 714 principals, reports that on average, 5.89 staff per school were wrongly paid in the latest pay period and 66.3% of schools are still suffering problems carried over from last year. According to officials, the problems are the result of the software errors and in the most recent case, due to data entry errors.
Novopay Errors
The web-based payroll system botch ups include the following:
Errors in calculating and reconciling school staffing for the year: though the system allows schools flexibility with managing their staff, schools have to be able to reconcile their own calculations with the correct payroll information. If the principal made the wrong calculations, the school could face problems managing their staff as well as their funding. The money for over-runs in staffing is taken from the school's operations grant.
System functions not working: According to a report, one principal said that though they were told that the system would be similar to online banking, only two out of the 101 functions work properly.
Affecting staffing entitlement: Errors in the pay system are affecting the staffing entitlement from the Ministry of Education to schools each year, as it gives a false picture of the staffing at the school. People who have resigned are being paid.
Inconsistent errors: Unresolved errors have become "unmanageable" and multiplied over time. A school was owed money for being wrongly taxed for a payment never made due to an unresolved error from December 2012.
In addition to these issues, schools had to hire additional workers to do the jobs they were unable to do because they had to spend about 40 hours of checking and form filling during each pay period took. The Government has also spent millions of taxpayer dollars on mending and supporting this faulty payroll system that was actually supposed to generate significant savings.
Lessons Learned
The Ministry of Education is working to set things right and ensure that all education staff get paid. As data entry errors are rampant, re-entry of staff details into the system would be required.
In the U.S., many government departments are on a drive to digitize their record and implement electronic document management systems. In addition to data entry, such endeavors would involve document conversion, and much more. A lot of the work is being outsourced due to the many advantages it offers. Partnering with the right BPO company is the only way to ensure the success of these ambitious projects.