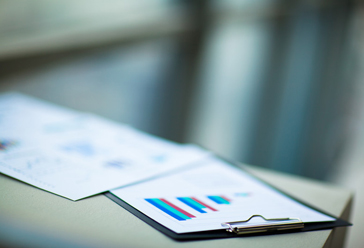 As healthcare organizations grow, more and more business documents start flowing in. Timely digitization, document conversion and document management are crucial for efficient document management.
Technavios market research analysts point out that revenue for the global medical document management system is going to rise up to USD 527 million by 2019. The growth of this market is due to the increased need for advanced health monitoring systems. With the advancements in the global IT healthcare market, hospitals and clinics are very likely to increasingly utilize advanced monitoring systems for their patients.
With an advanced document management system, all important medical records can be efficiently maintained. Moreover, clinicians and other healthcare providers can focus on providing quality care and reduce manual data processing operations. It is projected that the market will witness increased spending on healthcare BI and analytics solutions during the forecast period.
Let us look at the medical document management market segmentations based on component types.
By application

Record Management
Billing Systems
Document imaging management
Admission registration
By 2019, the records management market is expected to increase up to USD 134 million. This is because of the transition from paper-based operations to digital data processing. It is also noted that lack of proper standards in developing countries can be a barrier to the growth of this market segment. The market for billing systems will also flourish, spurred by the increasing need to streamline billing systems. Over the next four years, this market segment will expand significantly due to positive trends such as considerable increase in the number of healthcare facilities; and the need to keep track of all treatment associated expenses of patients.
By technology

Product – many new products are expected to be introduced because of increased investments in research and development (R & D)
Services – this segment focuses on support, maintenance, updates and training expenses

By deployment model

On-premise – This model is the choice for mid-sized organizations and these solutions are dependent on in-house IT management.
Cloud-based – Ideal for larger enterprises, in this case the software is maintained by the vendor. The service is offered at affordable rates, and healthcare organizations outsourcing their data entry and processing tasks incur only lower costs. This segment is projected to grow quickly until 2019.

By end- users

Hospitals
Care centres
Speciality homes
Healthcare insurance providers
Document management systems are most used by healthcare insurers for document scanning, storing and retrieving insurance documents. They enjoy space, money and time savings. Importantly, they get to meet all compliances and security regulations. In 2014, this segment had a market share of nearly 13%.
Currently, U.S enjoys the largest market for healthcare, globally. This growth is triggered by the increasing demand for in-vitro diagnostics and research activities in various advanced areas of biotechnology. The report highlights Cerner, McKesson, Siemens, and GE as the leading vendors for the forecast period.
Management of important documents is important for every company. All critical documents must be converted into digital format for better document management and this mammoth task is possible with the help of a reliable document scanning and conversion company. You are assigned a professional team of workers who are trained and skilled, and can offer high quality document conversion according to client requirements.