Advanced workflow capabilities allow you to route documents throughout your organization and proper document management systems can bring many benefits to your business processes by increasing efficiency. The above opportunity has generated a sizeable market for scanning software in order to integrate paper documents and electronic documents into an online filing system. It helps digital document management in archiving receipts, letters, documents, copies for tax, insurance, etc. The process of scanning is the first step in the document management workflow. Optical Character Recognition (OCR) is the most advanced technology in bulk scanning software. Efficient and affordable document scanning services provide the required support for businesses on the path to digitization. There are various types of software available for image processing, OCR, and batch scanning.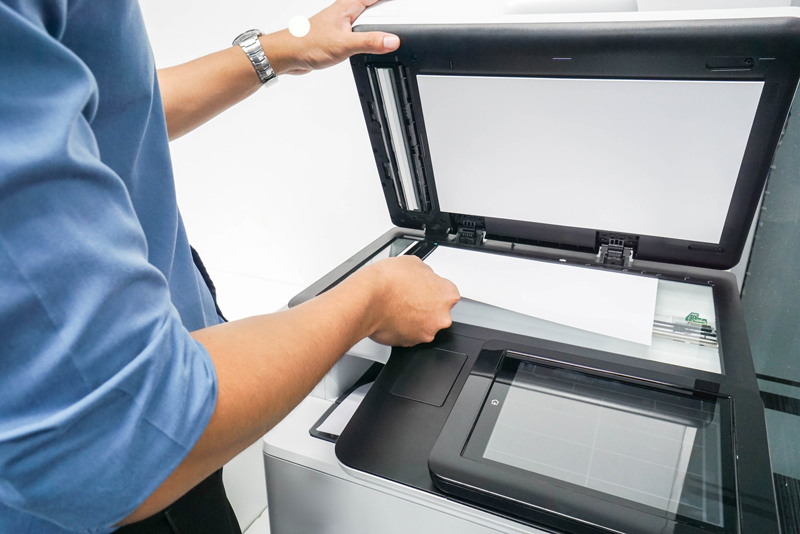 List of Some Best Scanning Software Packages
ABBYY FineReader:

An excellent OCR tool, which is responsible for a number of enterprise-oriented software tools and its platform for document scanning, is FineReader. The FineReader allows you to edit, review, and convert scans and PDF documents. FineReader has one of the best OCR engines in the world, and this is probably the most used feature of this software. You can also easily convert scanned documents to Word, Excel, PDF and other formats with a great precision. 
Readiris Pro:

Readiris Pro is more specifically OCR software for scanning documents into an editable format. This is one of the best software packages for OCR scanning that's compatible with the Windows 10, 8 and 7 platforms. Readiris Corporate has more extensive PDF options for merging, indexing, compressing and organizing PDF pages. With this program, document scanning companies can extract text from image formats and convert MS Office documents into audio, ePub or image file formats. Its Batch OCR tool enables you to convert a batch of documents from a selected folder and it can convert documents and images into a variety of formats. The software scans documents to PDF, ePub, RTF, TXT, ODT, HTML, GIF, BMP JPEG, PNG, and TIFF file formats. It also compresses file sizes of saved documents. Readiris Pro is compatible with all TWAIN scanners.

ScanSpeeder: ScanSpeeder works with most scanners available in the market. The software will automatically straighten and split the pictures into image files immediately after you've scanned a batch of photos. The software supports TWAIN advanced scan mode to enhance image quality. In addition, ScanSpeeder also enables you to embed captions in images that you can then search within File Explorer. This program enables quick scanning of photographs too.

VueScan: VueScan is a scanner application that works well and has fairly extensive customization options for scanning. It has a Standard and Professional editions that support both film and flatbed scanning. VueScan software works with almost all scanners available in the market and enables you to scan JPEG, PDF or TIFF formats. The Pro version allows you to create OCR text files. Two UI display modes of the application further enhance the flexibility of the program.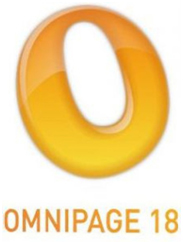 OmniPage Standard: OmniPage Standard is a highly rated OCR software package, which provides very accurate text scanning. The Standard and Ultimate versions of the software are compatible with Windows from XP to 10. The software supports a greater range of output formats including MS Office applications, PDF, HTML, Corel Word Perfect, XML, and CSV. The OmniPage's 3-D Correction Technology gives it an edge when it comes to accuracy. The accuracy can be further enhanced using tools such as Border-cleaning tool and Punch-hole remover. OmniPage Standard is compatible with any TWAIN, WIA or ISIS scanners.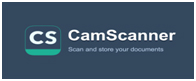 CamScanner: CamScanner is an application for Windows Phone 8/8.1/10 and is one of the best mobile apps. CamScanner boasts an extensive user base eclipsing 100,000 million devices. It enables you to scan documents by taking snapshots. With CamScanner you can scan documents and convert them to JPEG or PDF file formats. This app auto-detects and crops the scanned images, which also provides five enhance modes to give the scanned copies a further boost. In addition, CamScanner also supports OCR, so you can extract and search texts. The app integrates with cloud clients such as OneDrive, CamScanner.net account, and SkyDrive. As it's a cross-platform application, you can synchronize documents between Android and iOS devices. So this is a great application that turns mobiles into portable scanner devices.

NAPS2: Not Another PDF Scanner 2 (NAPS2) is an open-source software to quickly scan documents and images into PDF, TIFF, JPG, and PNG file formats. The lightweight package needs just 1.6 megabytes of disk storage and there is a portable version of NAPS2 available for the USB devices. The program enables users to set up scanning profiles; combine documents in a single set of pages; and edit pages with other options like rotate, contrast, and cropping tools. In addition, NAPS2 also has an OCR tool, so that you can extract text from documents. NAPS2 supports a variety of scanners and is compatible with TWAIN and WIA drivers. So users can scan documents and images with document feeders or glass flatbed scanners. The software includes numerous scanning features like resolution, scaling, paper size, bit depth, etc.

PaperScan Scanner: PaperScan Scanner is a multi-purpose scanning application for Windows 10. The professional version enables users to batch scan their documents and images with both TWAIN and WIA settings. You can save the scanned documents or images with the PDF, TIFF, JPEG, PNG and WEBP file formats. The PaperScan Pro edition includes options for contrast, cropping, rotation, gamma levels, and zooming of images. It enables you to annotate the documents or images with sticky notes, texts, arrows, and shapes. You can also scan documents with PaperScan's OCR engine, which will give you more accurate scans, faster scans, OCR text extraction, batch-scanning tools, PDF options, and image-editing options.

Microsoft Office Document Imaging: From Scanner or Camera option for scanning documents and pictures is not available in Microsoft Office Word 2007. Instead, you can use your scanner to scan the document, and then save that file to your computer. After you scan the file, you can use Microsoft Office Document Imaging to create a version of the document that you can edit.

HP Linux Imaging and Printing (HPLIP): HPLIP (HP Linux Imaging & Printing) is an HP-developed solution for printing, scanning, and faxing with HP inkjet and laser based printers in Linux. The HPLIP software provides print, scan, and fax support for a variety of printer models, including DeskJet, OfficeJet, Photosmart, PSC (Print Scan Copy), Business Inkjet, LaserJet, Edgeline MFP, and LaserJet MFP.
Digital imaging ensures timely retrieval of digital documents and integration into any database. Document scanning solutions provided by a reliable document scanning company allow you to create a complete digital library of all your important business documents.