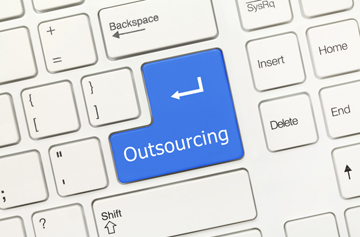 Outsourcing has become a major trend in almost all industries over the past decade. More and more businesses, large or small, are turning to outsourced solutions as a way to grow and improve their productivity while restraining payroll and overhead costs. This is especially evident in the healthcare and legal sectors as revealed by tmrresearch.com. Outsourcing has significantly changed the way businesses work and it is becoming the endpoint of market development in many companies. In the outsourced model, work is assigned to skilled workers of outside suppliers rather than in housing. For example, there has been a marked increase in the number of organizations looking to data entry companies and other providers to collect, process, and store data. These organizations try to ensure that the providers have a core competence in data protection. However, in some cases, they face the risk of lack of compliance and data breaches.
Consider entities doing business in international markets. They have to take many things into consideration when outsourcing some process or other. Outsourcing could seem the most practical option that helps save time, costs that could be incurred on-site, and also provides a local level of expertise. When choosing to outsource, there are risks to consider before moving ahead. The 2014 Global Outsourcing and Insourcing Survey of Deloitte found that most problems stemmed from the service provider being reactive that proactive, or from the provider delivering poor service in spite of achieving service levels. Cost-related metrics and culture compatibility were the least commonly mentioned issues.
Major Problems Caused by a Poor Outsourcing System
If you are outsourcing and prefer to micro-manage, lack of online communication skill or poor recruiting system of bringing freelancers etc can lead to poor quality of work, operational mistakes and other disadvantages that can affect your business.
Supplier risk: The risks associated with internationally sourced vendors could be much higher. This makes it extremely important to perform a thorough risk assessment and business practices of vendors to identify any possible problems.
Cyber threats: Businesses deal with highly confidential and sensitive data. It consists of important data or intellectual property, data breaches can be a huge problem. Entrusting the data with the wrong vendor can cause loss of data and eventually lead to data breach or worse.
The issue of quality: Most outsourcing service providers offer cost-effective pricing. But the major drawback of this practice is that it does not guarantee the quality of the work. The issues related to quality may be more severe from an international vendor compared to a domestic vendor. For example, in the case of products that need to be transported, disruptions are very likely and considerable time may be required to rectify the problem. Businesses try to minimize this risk by preparing detailed product specifications for suppliers, and also insist on independent quality control inspections.
Intellectual property related risks: Sometimes you may partner with suppliers in countries where intellectual property regulations are not that stringent. In such instances, there is greater likelihood of proprietary information leaking.
Reputation-related risks: The vendor should be compliant with your company's code of conduct. Otherwise there is always the risk of your brand name being damaged by some business practice of the partnering service provider.
Other issues: other problems that tend to arise while outsourcing include competition, abiding by supplier human rights, transport time and more.
The above mentioned problems can have a negative impact on the business. However, these issues can be avoided to an extent by utilizing reliable outsourcing services who are well trained in handling sensitive data.
How Outsourcing Can Save a Failing Business
Once the risks associated with outsourcing are understood, companies can choose a reliable partner applying due diligence. The level of due diligence should correspond to the perceived level of risk from the third party such as the purpose for which the vendor is given access to your systems, facilities and data. You have to carefully review all documents provided by the outsourcing company, their compliance with known industry standards, employee education programmes, cyber security measures and policies, as well as internal policies and procedures.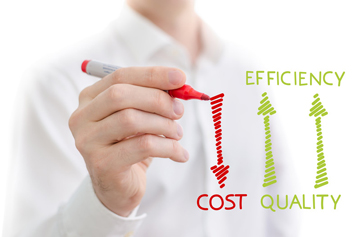 With internet connection, apps and advanced websites, outsourcing has become seamless and quick. It assures quality work within quick turnaround time at minimum cost. Outsourcing eliminates the need for hiring extra teams, labor costs, office space, materials etc. This shows that the advantages of outsourcing are abundant and here are the ways in which outsourcing can save a failing company.
Stronger team: Working with a strong, skilled, and expert team helps to come up with innovative ideas and enables the company to move forward. This also makes decision-making easier and promotes the growth of the company.
Save money: Outsourcing to a good vendor lowers your capital costs and helps to enjoy up to 60% reduction of total costing. It also eliminates the need for setting up in-housing system which can be expensive. This helps businesses to save money so that they have a capital to invest elsewhere in the organization. It also assures that you don't have to worry about obligatory national insurance contribution, sick pay, benefits or any other extra amounts that pile up on top of an employee's normal salary.
Access to skilled workers and the latest technology: Experienced data processing service providers use the latest technology and techniques and deliver quality output with quick turnaround time. It helps in providing high quality service, manage business data in an efficient way and use your resources productively. Outsourcing offers access to talented and experienced professionals around the globe that helps small businesses to maintain excellent professionalism.
Outsourcing can help businesses to improve their productivity and efficiency. Professional outsourcing solutions may be the best wayto accurately and precisely process all the tasks in a timely manner. To minimize the risks associated with outsourcing, companies should identify a balanced sourcing strategy wherein a combination of offshore and onshore sources are used for the best results.