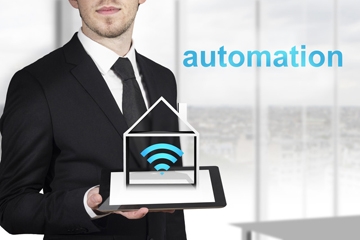 A task that consumes too much time and effort could be counterproductive in any organization. That is why back office outsourcing and data entry services remain reliable and popular options for businesses and governments in this digital era. Now intelligent automation is slowly becoming the norm in many industrial sectors. Recently a Service Now research study, Today's State of Work: at the Breaking Point was conducted to examine exactly how far organizations have adopted intelligent automation. The research showed that introducing new machines to everyday work improves revenue growth, creates new job opportunities and connects the employees back to the work they wish to do.
We cannot turn our backs to technological advancements that are set to change the world. Technology such as intelligent automation can be effectively utilized to manage communications with consumers. Here are some of the other perceived advantages offered by intelligent automation.
Companies can efficiently manage fast changing processes such as production, distribution, research, and development.
The incoming large volume data can be managed well with automatic classification. This will help in faster and improved communication with consumers, which in turn will ensure customer satisfaction.
Repetitive tasks can be reduced, and employees can focus on their responsibilities. Efficiency and productivity will increase as a result.
The survey and study mentioned at the beginning was conducted among 1850 corporate leaders of whom 94 percent agreed that intelligent automation could increase productivity.
The use of artificial intelligence or machine learning could help to streamline decision-making and also improve the speed and accuracy of business processes.
The survey also found that by 2018, around half of all companies i.e. 46 percent, say that they will need greater automation to handle the volume of tasks being generated.
By 2020, nearly 9 out of 10 companies will hit that break point. Around 78 percent say that data from mobile devices and the Internet of Things contribute to the overload.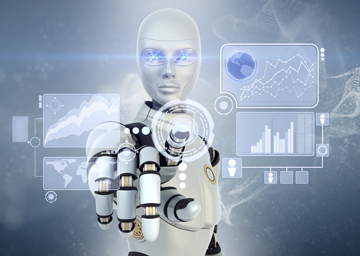 This is a "smart world" and the opportunity for automation is vast but there exists a learning curve. Most organizations will have to take a huge stride to reach that shore where they can operate with intelligent automation in place.
The applied futurist Tom Cheesewright who supported the research believes that intelligent automation involves not only replacing the human worker but also about augmenting him/her. He points out that whether the tasks are physical or mental, there always exists the prospect of extending human capability. Intelligent automation would allow more time, scope, and tools to do more. While it may be true that machines may be more in number than in the workplace of tomorrow, there are three remarkable human skills that machines can't replicate: the capabilities to curate, create, and communicate, which he calls the three Cs. When looking for where to apply the automation advantage, companies should look for these 3-Cs people and consider how well they are able to exhibit these skills and characteristics.
Curation: This involves the finding and qualification of information. It is the ability to identify gaps and know exactly where to look to fill those gaps whether in knowledge or markets. Machines can be programmed to sort through huge amounts of data. They can be trained to identify patterns and search for truths among the false news. Human beings have developed these integrated capabilities over millions of years and now reached a point that machines will find it hard to match the best in anything but the narrowest environments.
Creation: Creation is about the synthesis of something new and original. Machines can create within the defined boundaries but their creative efforts are still identifiable by most humans at a hundred paces. Creating a unique, original and appealing thing will remain a human skill for some time whether the creation is in code, paint, language or any other media.
Communication: This is about telling convincing stories, selling your ideas to colleagues and customers, partners and investors. Machines help to optimize communications by analysing innumerable digital interactions each day. However, human emotions, passion, and the narrative skill of a human author and orator are beyond their capabilities.
Many organizations now seek outsourced solutions for automating their business processes. In the future automated world, machines may directly replace their human counterparts in some areas. They may work cheaper, faster, and maybe even better than humans. However, in other areas automated machines will augment the human workers, increasing their innate skills and enhancing productivity.