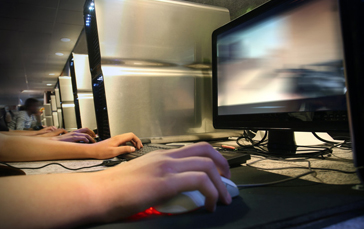 Mining data and keeping proper track of the recorded data is important for every organization. The business field is highly competitive, and accurate and timely data is vital for business growth and to stay competitive. This has led to the increased need for data entry services in recent years. These services help in arranging and synchronizing data that helps in efficient decision making.
The gaming industry has evolved from board games and video games to extensive multi-player games with good visual graphics and this industry is booming due to high demand for advanced gaming technology. There are thousands of developers who create games for PCs, mobiles and other electronic devices.  The gaming sector involves a huge amount of money and has various market players and developers. Hence it is essential for businesses in this sector to maintain valuable data that is important for retaining their market share.
Data pertaining to the gaming industry include player data, game data and session data. These data help them to:
Analyze gamers' activity and behaviour
Track players' statistics
Change game play and mechanics so that experienced players will continue  to play the game
Quickly generate leader boards, calculate rewards and deliver virtual points.
They also have other information such as back office data, sales reports, financial documents and so on. With data analytics, gaming firms can enhance the scope of their game landscape and stand out among other competitors. If the information available is on paper, you can digitize it to keep it safe and secure. In this way, it is also easy to organize, access, and retrieve data quickly.
A reputable data processing vendor helps the gaming industry to manage their huge volumes of data and keep up with the rapid changes in the gaming market. Data processing vendors have a professional team that provides the following services:
Data capture
Data enrichment
Database development
Copy- paste
Book data processing
Online and offline data processing
Image data processing
Directory services
Data entry services are customized according to the requirements of the client and confidentiality of client data is ensured. The services are cost-effective and optimal, and delivered within the targeted time. By hiring these vendors, gaming firms can concentrate more on their core activities and strengthen their competencies and brand. A good outsourcing company will enable organizations in the gaming sector to efficiently manage their databases, develop unique business insights and stay competitive.