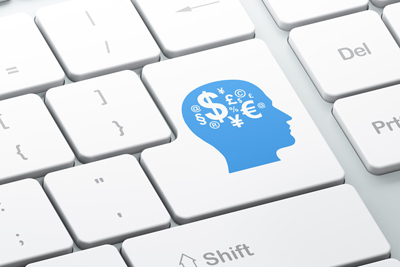 In any organization, the finance department is responsible for monitoring performance against the business objectives, analyzing results, and determining whether the objectives set have been achieved. For improved data analysis and smooth financial reporting, the finance department should have access to information that is free of errors and is easily accessible. Not being able to do data entry and financial reporting in a timely manner can be damaging to business enterprises.
Cooper Tire & Rubber Company involved in the production and sales of passenger car and light truck tires had been experiencing significant plummeting in its business rating, largely due to Chinese labor strikes that cost the company a sum of $29 million in the third quarter. The company's joint venture facility Cooper Chengshan (Shandong) Tire (CCT) is in Rongcheng, China.
The company's third quarter earnings report that was delayed revealed the fact that labor strikes cost it $22 million in reduced production. "Manufacturing inefficiencies" led to the remaining $7 million hit. In addition to this, CTB incurred $5 million as a result of a failed bid by Apollo Tyres to acquire Cooper. In the third quarter, Cooper posted break-even earnings on a per share basis. The revenue fell 24% to $832 million.
To bring back normalcy in operations as quickly as possible, Cooper had continued to work with its joint venture partner and labor union at CCT. As a result, CCT started ramping up production of Cooper brand tires. It has also begun to enter past and current financial and operational data into company computer systems. Cooper is also monitoring the data entry process regularly to ensure that this vital business process is flawlessly carried out, and that there is no interruption whatsoever. It is expected that Cooper can soon restore regular financial reporting. In mid-March, the company hopes to report its fourth-quarter results. Cooper's initiatives mark the importance of data entry for regular financial reporting.
Need of Accuracy in Financial Data Entry
Accuracy is of utmost importance in financial data entry, as even small errors can create a negative impact on financial statements and financial analysis. According to a report submitted by the Cathedral Consulting group, two components are required for making financial statements highly accurate. The first is that the statements should include all components in the financials. To ensure this, you can perform data checks such as:
Use of double entry accounting – All accounting entries must include both sides of the transaction, keeping the financial statements complete.
Information is collected from a reliable source – For example, revenue is traceable to the invoicing process, expenses to check book, receipt, bill and other documentation.
The balance sheet cash can be tied to the bank statement, for conducting the final and key check.
The second component that has an impact on the accuracy of financial statements is the coding of the entered data. Moreover, an intelligent flow of information throughout integrated modules such as inventory, budgeting, purchasing, materials requisition, and general ledger is required to ensure data integrity and accurate record keeping.
Smooth Financial Reporting – Techniques to Employ
Financial data includes a company's income statements, balance sheets, cash flow statements, and many more. Some strategies must be followed for smooth financial reporting.
Implementing Integrated Financial Management Systems: An integrated system for financial management helps to update data more accurately and ensure data consistency. It should be designed in such a way that each individual program should be allowed to store and access critical data such as payroll information, vendor information, transactions, and depreciation. It can help in effective monitoring of expenses and payments and thereby facilitate smooth financial management.
Advanced Applications for Financial Data Entry: Automation of processes using data entry software can help in creating customized financial reports, according to the varying reporting needs of the company. This allows yearly comparison and information analysis to be done easily with the help of charts and graph to illustrate key differences and percentages.
Errors that can occur with manual entry of data can be well addressed by associating with a professional, reliable data entry company. Busy business entities can sign up for their data entry services and benefit from streamlined documentation and efficient functioning. A dedicated data entry firm can also help meet large volume and pending data entry requirements when businesses are trying to tide over difficult times.