E-commerce is growing rapidly in this fast-paced business world. Business enterprises are looking to boost their profitability by opening online stores as it makes purchases from home easier for the customer. Global retail e-commerce sales are expected to reach $ 4.5 trillion by 2021 with an increase of 246.5 percent. Data entry is one of the key aspects of any e-commerce business and professional data entry services offer data entry with help of skilled workers who ensure quality service and accuracy.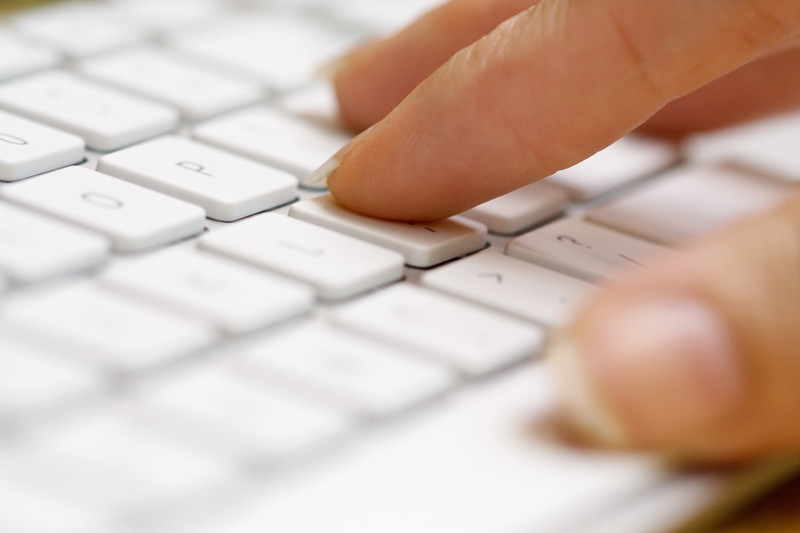 Product data entry refers to entering product details into the e-commerce platform. It is a complex and time-consuming task that is prone to errors. Astrategic combination of manual skill and automated technologies is vital to perform this task accurately. Accuracy is important to ensure that products can be located easily based on uniquely defined search criteria.
Outsourcing Product Data Entry
Uploading data for several products on an e-commerce website is not an easy task. Outsourcing product data entry helps to save time and energy. It provides access to certified and experienced data entry specialists and is relatively cheaper than doing it in-house.
Are There Risks Involved When Outsourcing?
Many businesses outsource product data entry to external service providers but if you are not outsourcing to a reliable vendor then there are risks involved:
Threat of production information being stolen: Sensitive data could be compromised and it is one of the most dangerous risks associated with product data entry.
Chances of miscommunication: There are high chances of miscommunication in outsourcing, especially if the vendor is from a different country.
Choosing a poor vendor: A poor service vendor who cannot provide high quality product data entry service within the desired time limit is a huge risk for any business. This could affect the brand image of your business.
Not having control over the product data entry process: If you are outsourcing to a vendor located in another country, having control over the product data entry process is difficult. Most companies fear lack of authority and direction when a third party vendor is doing the service.
Choosing the Right Vendor
There are many data processing vendors in the market who offer customized services. Professional vendors help business organizations save time, energy and resources which can utilized for other tasks of your ecommerce business. But it is important to choose a reliable and cost-effective vendor to ensure quality output. Following are some tips you can follow when outsourcing product data entry:
Choose a vendor based on the nature of your business, as well as the nature of the information that you can share with the service provider
Ease of service is important because it will help you stay ahead of the competitors and also handle the technology and the customers very well.
Sharing sensitive product information with a service provider poses many risks. But you can evaluate different software leveraged by the service provider and then choose the one that is best suitable for your product.
Ensure that the vendor uses the latest technology for updating product data and is not disinclined to new, innovative ideas and processes.
Start with a dependable service provider and determine the scale of partnership by sharing the relevant amount of product data.
Step by Step Process Involved In Outsourcing Product Data Entry
The vendor evaluates your requirements and the services required.
 They collect the required information whether it is digital, hard copy files, brochures, etc and then product descriptions are added, edited and existing product entries are updated.
The service provider can enhance product data organization with indexing that makes browsing and shopping more convenient and simple. They can index according to the preferences and include product description, manufacturer, brand and other details.
The vendor provides specialized techniques to help businesses better manage the product inventory.
They ensure that searches return accurate lists of products items based on highly specific criteria to help the company organize and standardize product data across all channels.
The next step is the vendor edits and uploads images following an intensive image enhancement procedure that optimizes images for your site. Product images are tagged, and bounding boxes are added to increase product search and product feature display capabilities. It includes thumbnails, alternative image product swatches and unique naming conventions.
Finally the service provider offers continuous maintenance and support, regularly updating products with new features, descriptions, prices, discount codes or adding fresh items as needed.
Some other important steps are:
Verification of product specification and data accuracy
Organizing necessary corrections or edits
Perfect workflow management
Arranging product information in the right order
Support to construct and act as true store administrator
Online marketing has modernized the business arena and with the increasing use of computers and other technology, it provides a convenient option for making purchases. Since more and more people are getting involved in the business of buying and selling products, more data is generated everyday. Organizing this information accurately and gaining a competitive advantage through excellent product data entry management become easy with the support of reliable data entry companies. A good provider is committed to meeting varied business needs with accurate product data entry, catalog building, product indexing and so on at affordable rates. Outsourcing to a professional vendor helps businesses focus on core activities. Other outsourcing advantages are efficient management of data, cost-effective service with quick turnaround time, and data security.