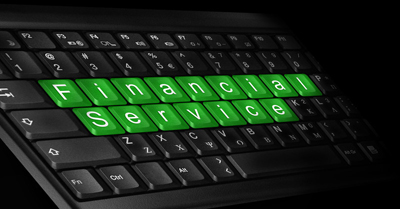 With hundreds of transactions taking place every day, the financial services industry is faced with tons of paper work. It is estimated that even a small investment firm with only 450 to 500 clients would be looking at a minimum of 75,000 new sheets of paper each year. With paper documents, files are hard to find, easy to lose, and costly to reproduce or distribute. As a result, there is an increased demand for digitization in this sector to help financial institutions access data better and more quickly, and also to ensure regulatory compliance. With a proper electronic document management system in place, firms can improve efficiency, increase business value and profits, and save time and money.
Challenges posed by Paper-based Documents
Going digital with document storage and management would help the financial services industry avoid the following problems posed by paper-based records:
Storage: Paper documents for internal and external communication have to be categorized, and stored and maintained separately
Retrieval: Retrieving a specific document from a pile of paper documents is difficult as it would involve searching through cabinets of folders and papers to find it
Maintenance: Maintaining paper-based records over the years and ensuring they do not deteriorate is difficult
Mobility: Transferring files from one place to another is a tedious job and one that increases the possibility of loss and misfiling
Manpower: Additional investment in manpower and other resources would be required for handling and managing documents
Data is critical to the operations of financial institutions which include the following processes:
Knowledge Management: Creation, distribution, and maintenance of knowledge to make it reusable for future applications
Forms Processing: Designing forms, defining templates, extracting data from filled-in forms, entering data, verification and preparation of results
Application Approval Process: Applications should pass through the hands of certain specified people with security on annotations, notes etc before reaching the destination.
All these processes are critical for creating new customer accounts, in loan processing, and in check storage/archives. Going digital simplifies these tasks. The ideal document management system would have
capture and import tools to convert paper-based documents and bring them into the system
Storing and archiving capabilities for scanned images and electronic documents
Document indexing and retrieval tools to help locate information
Tools to distribute documents
Security features to ensure the confidentiality of the records and prevent unauthorized access
To improve accuracy and functionality of data retrieval, Optical Character Recognition (OCR) technology is used. The technology reads and indexes every word in your documents to enable full-text search of contents. Multiple versions of documents and the history of versions can also be easily stored. A document management company would also provide on-going support to streamline your workflow and manage all your important documents and data.