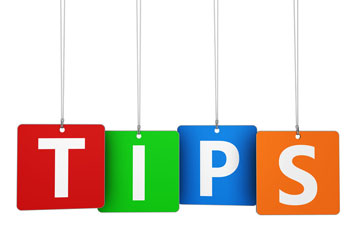 Businesses generate a large amount of data that needs to be entered into a computerized system, which is best done with the support of data entry services. As one of the most important elements of an organization, data plays a significant role during decision making, when making transactions, and in customer service. A minor error in any of the data can create chaos and affect the growth of the business. A business organization has data in various forms like handwritten documents, sequence of numbers, information in spreadsheets and so on.
The demand for data entry and processing increases with the growth of the business and usually this requires more employees and more time. Outsourced solutions in data entry can prove to be of excellent support and reduce errors associated with overworked employees handling the process. Data entry is challenging, but you can definitely improve the process by following some tips.
Put an end to data redundancy: Carefully review your business data to locate data that is really necessary. Keep only what is required and discard redundant data. When entering data into the system, for example into forms and applications, consider the number of fields required and eliminate those fields that are not really needed. A lesser number of fields make the data entry process easier and quicker. This will help to maintain only the information that is required and get rid of unnecessary data.
Data profiling and analysis: Data profiling ensures that everything is in accordance with the rules and ensures completeness, consistency, uniqueness and correctness of data. Sometimes entering the correction information into the wrong field can also negatively affect the business. Data analysis helps you to identify these mistakes and learn from them. A technique called error cluster analysis helps to identify defects in order to ascertain the source of errors. It also helps to find out if there is any connection between different types of mistakes in order to prevent them in future. If you can discover patterns in mistakes, you can find them more easily in the future or prevent them from occurring again.
Develop a standardized data entry process: Standardizing your data entry process is an ideal way to improve data quality and accuracy. Following a common standard of data processing will improve reliability of data to the highest level possible. A standardized data entry process promotes compliance and consistency while reducing the time required for the job.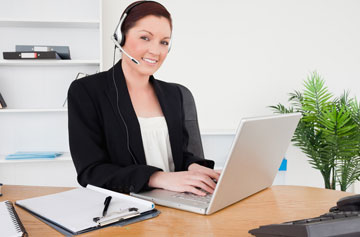 Provide training for your team: Lack of training can result in poor output results. Ensure that you spend sufficient time with your in-house team or your partnering data entry company to introduce, discuss and explain the data entry process that can provide the desired output.
Have an efficient monitoring system in place: Make sure to have someone who can constantly check your data inflow. This will help to more efficiently address and resolve faults and risks.
Use advanced software available: Find out the software options available that can help you with automating data entry. You can find systems that are customized to meet your demands.
Outsource data entry: Almost all companies have now realized the significance of data entry outsourcing to a reliable vendor. This is because they have trained specialists who can ensure accurate data processing. Data entry firms also provide data mining and data cleansing services. Outsourcing saves time and allows your employees to focus on other core tasks and improve efficiency. Make sure to choose a good vendor and check their portfolios and reviews. Also, make sure that they have reliable data security systems and follow standard data privacy protocols.
Any organization should train its employees to understand the importance of data entry, and also how inaccurate entries can negatively affect the business. Adopting strong data entry accuracy standards as those followed by data entry companies such as data monitoring, matching, linking, and data profiling and analysis can ensure that your business data is of good quality and reliable. Another important thing is to provide a comfortable and healthy work environment for your employees with ergonomic chairs and desks, timely breaks and so on which will help retain the focus of employees and ensure accurate data entry.