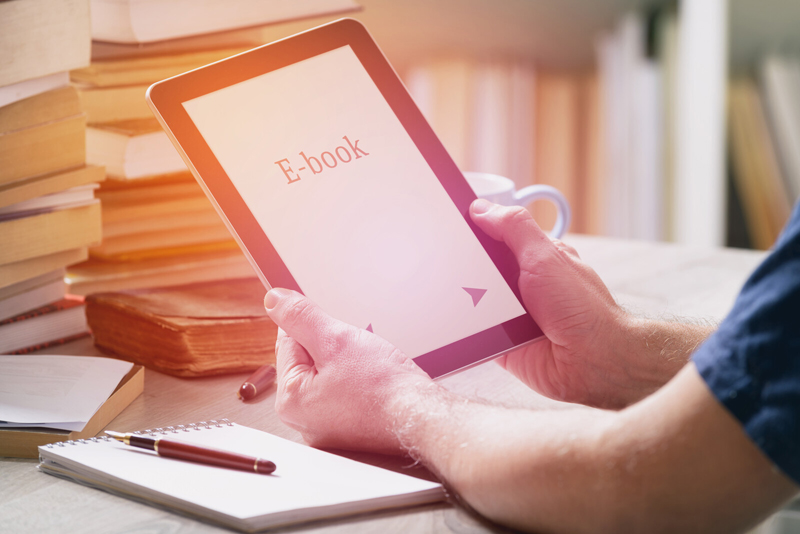 E-publishing refers to the publication of ebooks, digital magazines, journals, or anything designed to be read on a screen – a computer, tablet, smartphone, or e-reader. Ebook conversion services convert books into ebooks , making them accessible to a wider audience. Ebooks are extremely popular and choosing the right format for e-publishing is vital to provide readers with the best experience.
As technology advances, publishing houses are now looking for developer-friendly files for ebooks. Two file formats that are the most widely used for digital publishing are ePub and PDF. Choosing a sutable publishing format for your digital documents can be challenging as they vary in many ways. That's why it is important to understand the benefits and disadvantages of both these file formats to choose the suitable one for you e-publishing needs.
PDF
PDF is a platform-independent file format that was developed by Adobe in 1993. It has been the go-to for digital documents for businesses, people, and governments for nearly three decades. It recreates a paper document in digital form that gives you increased security and flexibility, and it is the universal format that most devices can open. PDF files are simple to use, distribute, and share.
PDF: Advantages and Disadvantages
Platform-independent and the most used electronic format worldwide.Conversion of PDF files to web-friendly format is difficult.Gives you complete control over layouts and fonts, allowing the document to be created in the way you want.Generating PDF files requires learning and mastering a complexSoftware needed to read PDFs is free and is already installed on most computers.In Smartphones or Readers with small screens, it is difficult to view PDF files.
.Can generate files easily, often using GUI-based tools from companies other than Adobe.Not easily reflowable because sometimes, you have to zoom the document to read the file.EPUBEPUB is specially designed for ebooks and has advanced formatting options. It was developed by the International Digital Publishing Forum (IDPF) and created with today's mobile device readers in mind. It is based on HTML and works better with ebook readers. PDF is the world's oldest ebook format, but now EPUB has become more popular than PDF. EPUB is the most preferred format for ebooks as PDF does not meet the requirements of an ebook publisher. It can also be used for other types of documentation like user manuals.EPUB: Advantages and DisadvantagesCan work with different kinds of software as it is written in both XML and XHTML.With epub, you have to know the fundamentals of the associated languages to create valid files; In the case of PDF, people with proper software can create it without any knowledge of programming.There are various tools available for conversion of epub files to and from various formats.There are strict requirements to create a zip archive forReflowable and readable on small devices.Some prior knowledge of its functioning is needed for creating epub documents,
.Files can be delivered as a single zip file that is an archive of the organizational and content files for the book.You must understand the XML and XHTML syntax and also how to create a style sheet.Can transfer platforms that use XML formats to EPUB.
Both EPUB and PDF are available in many formats with a range of different readers. Both formats come with built-in security features. A ebook conversion company will have extensive experience in handling these formats and can guide you in selecting the right option for your needs.
| | |
| --- | --- |
| Advantages | Disadvantages |
| Advantages | Disadvantages |