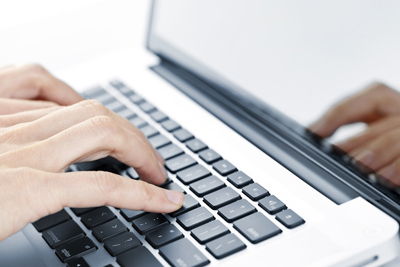 Like other business entities, insurance companies also need to migrate from legacy systems to advanced information systems in keeping with the rising trend of customer self service and straight-through processing. However, this involves certain challenges that need to be addressed to ensure customer satisfaction.
The data may exist in old and new systems at the same time, and these have to be integrated smoothly and effectively. Data fragments existing across multiple sources pose a major problem. Take the case of an insurance company that offers coverage for different types of businesses/products and has a particular data entry system for each of these. The challenge lies in developing a cohesive, customer-centric view. Similarly, inconsistency may exist with regard to the data formats across various systems.
A major stumbling block is that efficiency and accuracy may be impeded due to the repeated entry of customer data across many systems and even paper forms. The same client data may be entered by multiple individuals during a life insurance policy sales cycle. Any error made is very likely to be multiplied numerous times. When multiple carriers are involved for the same agency, the situation becomes more complex and the risk of repeating erratic data entry or making new errors also grows. This leads to wastage of time in checking and rechecking for accuracy, increased costs and customer dissatisfaction.
Many carriers fail to provide comprehensive and clear instructions and support for their software updates. The updating process itself is time consuming and affects efficiency negatively. Worse still, updates to existing programs often interfere with the functionality of existing software.
Lack of accessibility to the necessary information is yet another problem many advisors face, which makes it difficult to complete a sale. Sometimes, if manual processes are used in the place of technology, the processing time increases along with disorganized applications.
The ideal solution is an integrated, modular point-of-sale system that can ensure reduced administration hassles and improved processes. The sales cycle has to be short, with ensured data accuracy. The tools for each step in the insurance sales cycle – customer data capture, worksheets of assets/liabilities, income/expenses, financial needs evaluation; concept storyboards and calculations, illustration software and so on – will have to be integrated. This will help in achieving straight-through application processing. These tools will be seamlessly integrated with the agency administration software and the underwriting and policy issue systems. The sales process will be simplified for the insurance carrier, the advisor as well as the client with the help of multiple functionalities via the same user interface. What we are talking about is a system that will have a central storehouse for data, an integrated modular sales system and the capacity to connect to agency systems via the internet. The interface should be easy to use, and function as a standalone desktop module as well. There should also be the capability to exchange information securely between the advisor and carrier. When there is a central database of information, there will no longer be the need for repetitive data entry. This would ensure excellent accuracy and efficiency. Insurance carriers would benefit from greater control over software, clients' policies and advisors' activities. Accessibility from any location would shorten the life sales cycle. Running illustrations and preparing electronic forms for transmittal to the carrier can all be done remotely in the presence of the client. Overall customer satisfaction can also be enhanced with improved customer service.