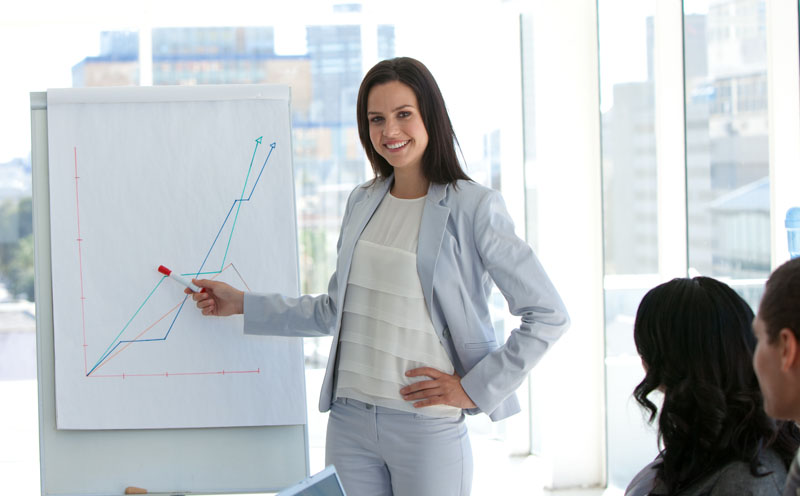 Digital technology has changed how businesses operate and new advancements like big data, cloud storage system, and the Internet of Things (IoT) etc allow businesses to grow faster, improve productivity, and ensure quality customer services. These have also brought remarkable changes in back office outsourcing strategies. Customer demands and purchase decisions are dynamic and this has changed the way in which a company should go to the market and interact with customers and prospects. Now, business leaders are under pressure to deliver much more than the market demands. In other words, they need sales transformation.
Sales transformation is the process of upgrading the sales operations of a business and it is an important part of digital transformation. Automating the sales process is equally crucial in order to follow the rapid growth of the market and satisfy customers at every step of the journey. However, many companies tend to ignore the concept of sales transformation and they also lack an efficient sales team. Some companies outsource the sales operation without having a clear objective. It is important for businesses to have a sales transformation strategy and here are some of the advantages of sales transformation.
Gain more opportunities for improvement: Businesses have many opportunities to improve sales and effectiveness, and one of the ways is sales transformation. It helps to solve strategic, operational and organizational sales issues.
Generate revenue: Businesses spend a huge share of revenue in sales and with sales transformation the business can improve sales effectiveness. Businesses can convert increased sales to generate more revenue.
Optimize sales efforts: For successful sales transformation, there should be behavioral changes among managers and staff. Reducing complexity across the organization can facilitate significant growth.
Here are some of the steps for sales transformation:
Decide whether you want to outsource or in-house: Deciding whether you want to outsource or in-house is crucial. You may choose any model that is cost effective. If your in-house team lacks the skills then it is better to outsource to a reliable partner. Here are some of the reasons why you should consider outsourcing:

In-housing is an expensive option. You will require the proper infrastructure, a team of workers and training programs for the workers, latest software and so on whereas outsourcing to a reliable vendor ensures that the work is done at nominal rates.
You don't have any experience in building a sales team.
You are launching a new product or entering a new market.
You have to push your internal team to deliver results

Hire an experienced person: An experienced sales director is essential as they will help you in navigating the process of developing a sales team. Setting up a sales team without the guidance of an experienced person can lead to waste of money and time.
Software: Having advanced software system is important to ensure successful sales operations. The two essential tools for any business to have a good sales strategy are Customer Relationship Management software like HubSpot or Salesforce and a sales engagement platform for conducting meetings, tracking activity etc.
Training is a must: A long-term training program is important to provide training to sales persons quickly. Having a training platform helps your business to scale and grow your sales.
Optimize the sales process: To optimize sales process follow these steps:

Get information about your potential prospects and collect social information, emails, phones etc.
Get in touch with your prospects to see if they are interested in attending the meeting or talk about your products or services.
Verify whether the prospect is a fit for your products or services. If they are ready to give a talk then go about it then set a pitch for them. If their answer is no, then do not waste your time behind them.
Pitching is a proposal that you put together to solve a client's problem. It is important because this time should be used to ask more questions in case you have to adjust the final contract.
It is important to have a collection team. Your pitch team and customer success team should introduce your collections team during the first on boarding meeting. The new client would then know that they will be billed and called by the collections team. Moreover, you also can double check that you have the correct contact information for the billing team.
The closer should verify with the client once a quarter to make sure that things are going well and the team is solving their problem. This is essential for customer satisfaction and makes it easier to upsell or cross-sell new products and services. Ensure that you have junior sales people doing the preparing, prospecting and qualifying. Once you have this process locked down, you need to build dashboards in your CRM to track performance.
Increasing the productivity of an organization and driving sales and revenue are not easy tasks; they require a proper sales transformation strategy. The above-mentioned steps allow you to ensure a smooth sales transformation process. That said, any business function needs to be smooth and hassle-free and in this regard back office outsourcing to a reliable vendor is a good option for organizations to consider. Outsourcing services helps to minimize administrative tasks and improve productivity and efficiency.