E-books can be read on dedicated e-reader devices as well as on any computer device that features a controllable viewing screen such as desktop computers, laptops, tablets and smartphones. These electronic books have numbered pages, table of contents, pictures and graphics, exactly like a printed book. It is very simple and easy to purchase and download eBooks via the internet. EBooks exist in different formats including PDF, EXE-compiled HTML pages, and PDA format. The most used format is ePub; and therefore PDF to ePub conversion is a widely required service. Reliable ePub conversion service providers can convert your files in any format into digital eBooks and publications in ePub format.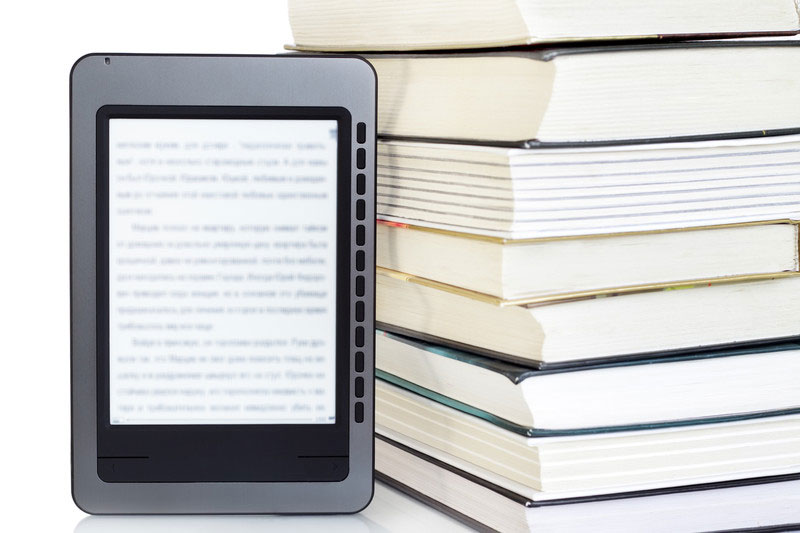 You can enjoy the following benefits by choosing eBooks over audio or print books.
EBooks contain not only text and images, but also audio and even video. So, if the reader does not want to read paragraphs of text, he or she can choose to listen to the audio version.
Allows you to quickly jump to the page you want to read
No shipping costs
You can purchase, download and start reading eBooks within minutes, without leaving your chair
No trees are destroyed, and therefore environment-friendly
Adds value to your purchase, as many eBooks are sold nowadays with bonuses
Takes up less space
Portable
Costs less
Easy to sell and distribute
Possible to read eBooks everywhere on the bus, train, airplane, and while standing in line
Possible to carry with you a great number of eBooks wherever you go, which you cannot do with ordinary books
Easily search for any information in an eBook, instead of turning page after page
As e-books are interactive and contain audio, video and animations, they can enhance the message that the author is trying to convey
Printable
Fonts can be resized, making it easier to read for people with disabilities
Possible to read eBooks in the dark
Audio Books
Audio books are voice recordings of the text of a book that you listen to rather than read. The devices on which you can listen to audio books include MP3 players, portable media players, smartphones (Android and iOS), internet tablet devices such as Kindle, Nook and iPad, home stereo systems, cars that support streaming audio from media players and computers. Many audio books are purchased from digital music stores and are downloaded in the same way as other digital audio files such as songs or albums. In addition, they can be purchased from online bookstores or downloaded free from public domain sites. These books are usually in MP3, WMA (Windows Media Audio), and AAC (Advanced Audio Coding) audio formats. It is essential to know which formats your device uses before you buy or download any audio books. Some of the advantages of audio books are:
You can listen to audio books anywhere, any time
Reading is not required
You can do several other tasks while listening to audio books
Amazon allows you to pair a Kindle book with an Audible audiobook.
Can bookmark a 30-second clip of the book with Audible
Good e-Reader reports that since the year 2013, downloaded audio books have registered the greatest percent growth. In 2018, it grew by 37.1%, adding $127.1 million in revenue compared to 2017.
Physical Books
Physical books (regular books or printed books) are not going away anytime soon. Many readers still prefer to read regular books as they are more enjoyable for them. Printed books offer the following advantages.
No power or batteries required
Provide you with that classic book feel
Possible to build a physical library
Can be easily borrowed
Possible to read without any distractions
Among the disadvantages of physical books is the difficulty to read in the dark, more expensive, consume a lot of space in your home and also impacts the environment. Whether you choose to read e-books, audio books or physical books is a purely personal preference. However, eBooks score over their physical counterparts because of the convenience and many associated advantages.
If you want to convert your physical books into e-books, then partner with a professional ebook conversion service provider. Such a provider can convert your traditional books, scientific, technical and medical (STM) books, reports, brochures, catalogs, white papers, or any other type of files or documents into attractive eBooks.