Documents containing personal identifiable information (PII) and protected health information (PHI) have to be shredded securely if these are no longer needed. Document shredding companies can assist with strategic removal of documents containing sensitive data. It is the legal obligation of healthcare organizations, legal firms, financial service providers and other business entities to preserve the confidential data of customers by complying with the following laws:
There is huge threat of identity theft, and customers have to be assured that important documents are disposed of safely with paper shredder equipment, once their use is over.
Why is document shredding essential?
Improper disposal of documents that contain confidential content can have legal consequences.
Best document shredding practices can boost the confidence of the customers.
State-of –the –art paper shredding equipment helps ensure that there is no identity theft.
Privacy breaches are undesirable and it can negatively impact the reputation of the organization.
Unnecessary paper files create a disorganized appearance in the office, and it can reduce employee productivity.
There is increased risk of fire hazards if there are huge piles of paper stacked in offices.
Some best document shredding practices:
Carefully read the safety instructions given on the shredder This can give you awareness about the precautions you have to take while using the equipment. The operator's manual provides instructions regarding safety measures to adopt. Check the shredder for any damage or disrepair.
Assess documents that have to be shredded
Before shredding the documents, determine what you want to get rid of. Check whether the document has personally identifiable information. Retain those documents you need for future reference. In healthcare organizations, medical records should be either kept confidentially or destroyed. Healthcare professionals, employees and agencies handling sensitive data are required to comply with HIPAA regulations.
Regularly shred documentsA shred-all policy must be implemented by organizations as part of information security goals. Analyze the vulnerabilities and potential security risk of storing confidential data. Regular monitoring of documents should be done to know the date of creation of the documents, how they are stored, and their accessibility. Discard documents that are beyond recognition if they are no longer useful. This practice can secure both the company's and the customer's confidential data.
Have an estimation about how many documents you have for shreddingThis step can help you analyze how large or small the job of shredding is. Depending upon the amount of work, outsourcing services can be relied upon to complete the task in a time-bound manner.
Have an effective indexing system It is essential to have an index system to know the information contained in the documents. It should be able to track the files, where it is stored and effectively manage the document lifecycle.
Label the documents with a retention and destruction scheduleThis gives a clear idea about the duration with which documents have to be retained. If the documents are no longer needed, they must be shredded.
Prepare your documents for shreddingThis is one of the most important parts of document shredding. Remove the documents from binders so that they don't interfere with the smooth functioning of the shredder.
Know where your documents end upOrganizations have to be concerned about the security of the documents after they are shredded. Security issues have to be addressed at every stage of the lifecycle of the document.
Entrust the task of shredding with a reliable supplierOne question that might arise is whether to hire a third party to carry out these tasks or not. If document destruction is outsourced, organizations can focus on their core functions. Lack of expertise in shredding documents might lead to unintentional security breaches.
Five Equipment for Paper Shredding
Fellowes Powershred 79Ci Paper shredder

The capacity of the equipment is 23-liter and it uses cross-cut mechanism to slice and dice the documents. It comes with 100% jam proof security and has SafeSense Technology to ensure safety of the personnel operating the equipment.
Bonsaii Evershred

The running time of the equipment is 30 minutes. It can shred 3500 sheets of A4 paper in a single charge. The maximum capacity of the shredder is 14 sheets. It can shred credit cards, CDs and staples. There is a jam protection system with autostart and autoreverse features to deal with paper jams.
Robert Dyas 6-sheet Cross-Cut paper Shredder

It can shred paper both lengthwise and breadthwise. The equipment has a 15-inch mesh bin to store paper waste. It has automated overheating protection. The shred cycle is two minutes, which then resets by cutting off power. The features of the shredder include auto shutdown, reverse function for unblocking paper jams, and an access handle for easy transportation.
Aurora AS810SD 8-Sheet shredder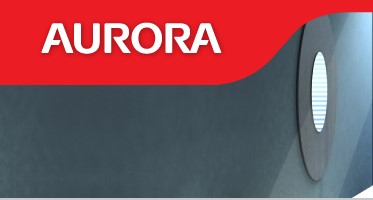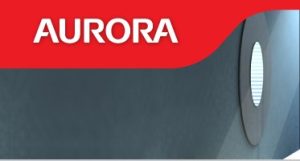 The equipment can cut anything from paper to CDs to credit cards. It shreds up to 8 sheets and has a 20.4 liter disposal basket. The shredder doesn't consume power in standby mode and has green credentials.
Image source:
GoECOlife GMW124P-Wht Limited Edition


It is called quiet paper shredder and comes with a powerful motor which shreds up to 12 sheets of paper at once. The capacity of the disposal bin is 16-liter. It can shred anything from paper to standard staples and credit cards. The shredder has an overhead indicator to protect the motor.
You have to make sure that your document shredding equipment has the following safety features:
Sensors or guards to ensure that the shredders stop functioning when stray elements like shirt ties, cloth material, or even hands or fingers come in close contact with the equipment. There are increasing incidents of amputations, laceration and finger injuries while using shredders. An electronically controlled safety shield gives alert if any body part is too close to the equipment.
A shredder capable of destroying CDs or DVDs should have a shield to prevent the bits of plastic from flying out through the feeder opening.
The system should have jam proof system that enables to stop working if paper is jammed inside it. A safety reverse or release system analyzes the thickness of the paper and helps avoid jamming.
Document shredding requires expertise and years of experience if it is to be professionally done. Great care has to be taken to carry out the task in a safe and secure manner. With dedicated outsourcing services, you can prevent security breaches and privacy violations when shredding documents.