Nowadays, banking transactions are increasingly shifting from face-to-face to digital platforms. Along with considering solutions like document scanning services, the banking industry is also relying on e-signature to digitize and automate their operations. This transformation has already improved customer convenience and significantly reduced expenses. However, there is a lot more that will change in the coming days. Several banking transactions such as loan approvals, account openings and investments have not experienced this digital revolution due to the stringent requirements of customer signatures. The adoption of e-signatures (electronic signatures) into these processes will deliver significant and quantifiable outcomes in terms of reduction in cost, speed of transaction completion and increased customer satisfaction.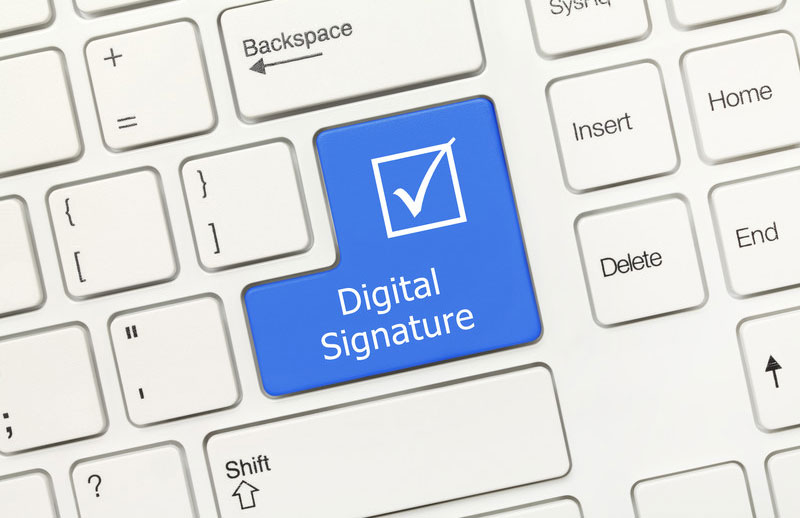 For example, rather than giving a customer a paper document to sign, banks can offer a tablet, which helps them to review and electronically sign the form and complete the transaction entirely on the device. With newer touch screen-based devices, employees can sit with the customer to review documents and guide them through the process in a more personal and relationship- building atmosphere. E-signatures enable customers to complete a new account opening, loan document signing or a simple address change in a single online session which in turns fulfills a complete digital lifecycle. Building a dynamic digital customer experience helps drive loyalty and repeat business. It also promotes word-of-mouth conversations as customers share their digital experiences with coworkers, friends and family.
Global E-signature Software Market
According to a study conducted by Forrester, the market for e-signature software and services is expected to grow at a 60% percent CAGR between 2015 and 2020 and cross 90 million transactions in the same period. The banking industry claims that the adoption of e-signatures is very crucial to complete their digital transformation.
How Beneficial Are E-signatures for Banks and Financial Institutions
The following are some of the benefits that banks and financial institutions can enjoy by adopting electronic signatures.
Increase efficiency – The loan applications that are filled out by a borrower requires signatures from multiple people and businesses. When agreements are sent out on paper or through fax, it may be difficult to know where customers are at in the signing process. e-signatures allow for greater transparency for institutions to see where customers are in the signing process. This in turns gives bankers the ability to take action to move it along the process, by sending reminder emails or sending it to a different signer. In addition, electronic signatures help foster customer satisfaction and eliminates the need for the borrowers to spend time to visit a branch to sign anything or perform any paperwork.
Saves money – E- signatures helps institutions to save valuable dollars that go toward the costs of materials tied to underwriting. Ombud Open Research reports that companies that utilize e-signature solutions save an average of $20 per document and reduce turnaround times by 80 percent. Electronic signatures also give institutions more time to find opportunities to grow.
Improves security – Paper documentation can be easily damaged and signatures can be forged. There is also a risk of documents being stolen, lost or misplaced, even though they are locked away in filing cabinets. E- signatures offer more security for signature verification and for storage. Companies like Adobe Sign use encryption verification technology known as Public Key Infrastructure (PKI) technology to verify individuals by their electronic signature. This offers the highest verifiable standard for identifying an individual. In addition to that, a variety of secure technology options including knowledge-based authentication (KBA) and text-code authentication can be used to authenticate the signing parties. These out-of-wallet questions or cell phone text messages confirm identity and preserve the transaction's legal enforceability by providing documented attribution to each signing party. After signing is completed, e-signatures use tamper-resistant validation techniques to protect the document's integrity. Moreover, audit trails of individual activities are created throughout the transaction, thus the activity and tasks during the signing are collected and documented. This also includes the actual IP address of the machine or device used for signing. The audit file is later stored with the completed or signed documents in the financial institution's imaging or document management system.
Streamline back office functions and reduce transaction time – Use of e-signatures enable banks to process more transactions without adding any extra staff; this in turn improves the time-to-value. It also helps streamline back office functions and reduce transaction time to minutes as opposed to hours, days or weeks. Studies shows that e-signature saves 1.3 hours per transaction by eliminating inefficiencies in preparing documents, negotiating or reviewing documents, tracking, rekeying and archiving. E-signature can eliminate manual errors associated with cumbersome paper-based document handling.
With e-signature, banks can speed up sales cycles with templates, CRM integrations and tracking features, reduce cycle times by as much as two weeks, successfully onboard customers, and reduce operational costs and environmental impact. Studies have shown that e-signature has helped revenue grow by over 20%. Just as efficient digitization with the support of a reliable document scanning company, advances in technology such as e-signature are surely great options for businesses to consider.