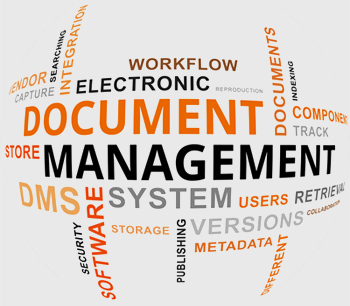 Hospitals like other healthcare organizations face considerable monetary, regulatory and peer pressure. These requirements must be necessarily met, while the cost is kept within the desired limit. Delivering superior quality patient care while controlling costs is the challenge that exists for the hospital administration. Typically, hospitals need physical storage space to store the voluminous healthcare documents and images that include patient medical records, insurance claim forms, E.O.B documents, HR documents and so on. The entire tedious process of document filing and management can be made easy with a strong, integrated document and workflow management system. Hospitals looking for more efficient functioning with reduced administrative burden can always choose to hire document conversion and management services. The main advantage of a potent DMS is that healthcare providers can store, access, manage and share vital documents across many departments, functions and locations.
The major initiatives that should be taken in any organization's document management journey are:
Have an electronic document management system
Choose the right document management system that meets the unique requirements of the organization.
As hospitals are moving towards EHR implementation, it's quite easy to attain the first initiative. In order to attain the second one, it is necessary to study the characteristics of the document management system such as ease of use, scalability, feasibility, and so on.
Choosing a document management system at random will not serve the customized needs of hospitals in most cases. According to the unique requirements of the hospital, certain factors should be considered before opting for such a system.
Consider the Following Features
Easy to Scan: Records of hospitals usually include drug reports, patient registers, x-rays, scan reports, and many more. The selected document management system should have the capability to convert documents of any type, paper-based or image format. Also, you must check whether document scanning is available for limited number or huge volume of documents.
In the early days, when technology was not that highly developed, scanning was a slow and cumbersome process. However, with advancements in technology, it takes just a few seconds to scan a single document or a number of documents. In case of bulk scanning, the software arranges the documents in a stack-like pattern, processing one at a time and sends the processed files to the appropriate folder.
Easy to Edit: With the right software for document conversion, you can easily make modifications to electronic documents as you work and create editable electronic files from printed documents. Software that offers PDF conversion makes it easy for users to combine files by dragging and dropping and to make changes (edit) directly into the PDF file.
Choose a User-friendly System: Ensure that the system you get for your hospital is one that is easily accessible to authenticated staff. A document management system with a simple interface would be ideal. It should have efficient software and advanced technologies to organize scanned documents in predefined locations. There are systems that can operate like a regular cabinet, where there are clearly labeled drawers to store information.
Ensure the security of sensitive information: Security of healthcare data is of utmost importance and therefore go for a system that prevents access to unauthorized users and is HIPAA compliant. It is preferable to have a system that:
Conducts audit trails to show their adherence to established retention and access procedures
Ensure proper destruction of expired patient records
Track due dates and redact sensitive information
Improved patient service, enhanced back office operations, immediate access to current and historical medical records, easily complement EMR/EHR systems, shortening billing cycles, etc are some of the benefits that can be attained by having a proper record management system in hospitals. Apart from healthcare, other sectors can also make use of the system to build a paperless office environment. The flood of documents often starts slowly, but becomes complex with business expansion or with increased number of projects. To address such situations, advanced software is available for document management, which will help organizations operate more efficiently and effectively.