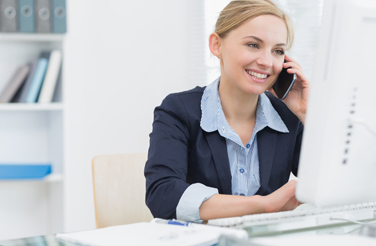 Document conversion and processing is part of the global document process outsourcing market that is set to experience significant single-digit growth all the way through 2020, according to the Global Industry Analysis and Opportunity Assessment 2014-2020 that covers the various document outsourcing markets, market drivers, important market trends, major vendors, market opportunities and threats for these vendors, their respective strong and weak points, and the market projection for 2018. The major factor for growth has been identified as the rising end-to-end document outsourcing demand. Greater demand for fresh technologies, the desire to reduce operational costs, and decreasing print volumes are projected as the other major factors.
The major growth regions have been identified as the US, Western Europe and Asia Pacific. This market was valued at US$ 30 billion in 2014. By 2020 this could rise to US$ 35 billion. In the US, the growth through 2020 is expected to be 3%.
Services beyond Document Conversion
The worldwide document outsourcing market is usually classified into services contracted onsite, document process outsourcing, and statement printing. Transactional documentation is another major application of document process outsourcing. It involves statements, letters, bills, and other documents that form part of the regular communication between banks, utilities and governmental organizations. This is an important form of business communication which can be taken over by the outsourcing team. Cost savings rather than customer experience is the prime objective here.
Document conversion and processing involve handwritten, typed or printed documents that are converted into digital formats through OCR (optical character recognition), ICR (intelligent character recognition) and such other techniques. Documents are also converted from one electronic format to another.
Efficient Document Conversion Outsourcing
Technological innovations have resulted in more efficient data conversion and processing. This, coupled with increasing competition, has led more and more organizations to realize how important it is to have a seamless procedure for business processes which could help extract maximum productivity from available resources. Efficient third-party service providers are being counted on for effective processing which helps client companies stretch performance goals.
Comprehensive Document Processing
A reliable document processing service provider usually offers a range of document related services including:
Conversion
Defining OCR zones
Organizing and sorting
Image or document cropping
Image editing
Document harmonization
Database support
File format document conversions offered usually include:
DWG – JPG
PDF – DOC
DOC – TIFF
Excel – HTML
PSD – XHTML
GIF – TGA
PSP – PDF
Text – HTML
PPT – PDF
XML – CSV
CHM – PDF
Wider Service Portfolio Increase Outsourcing
Document outsourcing providers have also widened their service portfolios with many kinds of document processing and data entry needs catered to. The growth of the market will be fueled by more and more businesses outsourcing, putting this particular field of outsourcing in a healthy state for the coming five years at least.
A major challenge for further growth though, would be the SLAs (service level agreements) that are currently not flexible. Service providers usually do not agree to change the SLA once the major points have been framed. This does to a large extent prevent customization possibilities for companies. Needs and requirements could vary, but a rigid SLA would prevent those needs from being fully satisfied.
The desire to reduce operational costs will always be the prime driver of growth. The right outsourcing provider can be one of the greatest assets.