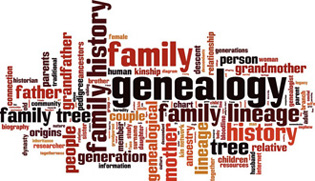 It is easier now to find information about your ancestors with reliable organizations collecting and providing genealogical information for you to research. There may be old documents, photographs artefacts and so on that belonged to your family which would reveal various facts about your current family and their history. Historical records and personal records such as birth certificates, marriage certificates, divorce records and death certificates that are stored in paper format can be digitized with the support of document scanning services. You can get the files in any desired up-to-date digital format such as PDF, TIFF, and JPEG.
Why Digitize Genealogy Records
Digitizing family records with the help of a document scanning company provides deeper knowledge about the family. It helps in the following ways:
To know whether the family stories are true or not
To gain a better understanding about ancestors' involvement in a famous historical event
To evaluate the risk of acquiring certain medical conditions that run in the family
To know if any famous people are related to a family or not
To determine genealogical proof of a family connection for potential heirs
To determine the birth parents of an adopted child or find children given up for adoption
To settle questions of land ownership by providing proof of descent.
Storing and Managing Genealogy Data
Once you have collected a large amount of data, you must organize it – this can be a very challenging process. Let us see how you can efficiently store your digitized data.
Create a folder and name it appropriately.
Within this folder you can create subfolders for each family line you are working on. Ideally, these sub-folders can be named with the surname of the family.
You can then create sub-folders within these above created sub-folders to contain the digital documents you are collecting for each family such as:

Birth records
Marriage records
Divorce records
Death records
Newspaper records
Wills
Land records
Census records
Military records
Personal correspondence
Document Scanning Services Indispensable for Large-scale Research
When large-scale research and large volume data are involved, professional document scanning and conversion services are indispensable. With the assistance of a good partnering company you can easily convert all types of microfiche and other records to digital format. They will perform OCR and create searchable PDF files. A searchable PDF is advantageous because you can type a name into the computer and the system will locate the name on the image for you. Many genealogical research institutions are making use of microfiche scanning and document scanning services to improve efficiency. A good service provider ensures that old documents are handled carefully so that their integrity is preserved and use the best equipment for the scanning job. They will ensure that you don't lose anything important from your genealogical research and future generations will also find it easy and convenient to locate the information they need.