Businesses, libraries, courts education departments, and other public and private organizations across the U.S. are digitizing their paper documents for the many benefits it offers. Since 1999, Homestead National Monument of America has been part of an ambitious project to digitize the paper-based claims or case files of 30 homesteading states which are stored in the National Archives in Washington. On June 30, Nebraska has become the first state to complete the digitization its homestead case files collection of 76,871 case files containing more than 1.6 million images.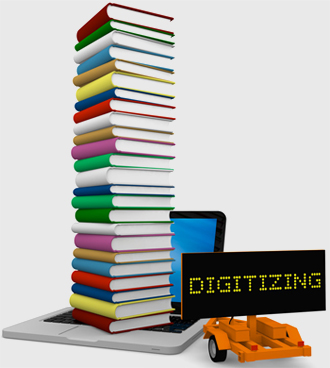 The Nebraska's homestead final certificate case files are now available online for access by the public. Though the project was conceived in 2001, the actual scanning and archiving of files started in 2009.
Homestead case files contain valuable historic and genealogical material which is of great use to family historians and researchers. Scholars are already analyzing the information in these records which provide information on:
The homesteader's date and place of birth
Naturalization information about immigrant homesteaders
Records of military service of the homesteader
Names of children who lived on the homestead
Types of crops planted on the homestead
Value and kinds of homes and other buildings on the site, and more
Digitization of Homestead Case Files at Nebraska
Over the course of Homestead Act 1862, over two million individual homestead claims were made. Each of these claims generated a written record or case file that was kept by the U.S. General Land Office. These records are used to ensure that those who claimed a portion of the public domain as per the Act met the requirements of law. In Nebraska, about forty-five percent of all land was distributed to homesteaders. This is the largest percentage of land distributed by any of the 30 states under the Homestead Act.
In addition to Nebraska, the homestead case file document conversion process is also complete in Illinois and Indiana. Digital preservation of homestead case files are expected to provide scholars with a whole new understanding of the settlement of the American West, according to the University of Nebraska news release.
Nebraska homesteaders can now easily access their ancestry in a way that could not have been done before. The files are now freely accessible at Homestead National Monument of America near Beatrice, UNL libraries, National Archives and Records Administration research centers and Family History Centers. People can easily access the records on their home computers at fold3.com or Ancestry.com by paying a small fee. The fee period will last for five years, after which online access to the archives will be made free.