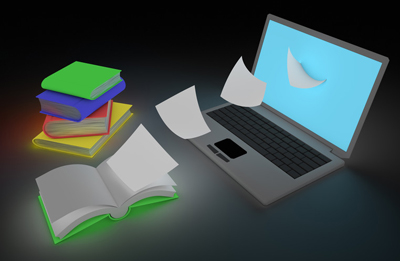 Document conversion involves the transformation of a paper document or hard copy into the electronic version of choice. This process is also known as digitization. It could also involve the change from one document format to another to improve the compatibility of that file with some application or software.
Digitization has become a worldwide phenomenon, with governmental or non-governmental organizations and businesses all looking to replace their paper documents with digital ones. Data conversion has become an industry in itself, creating job opportunities for many professionals. The print media is being increasingly overwhelmed.
Advantages of Data Conversion
Data conversion has many advantages:
Transforming your documents into digital format contributes to the smooth functioning of the different operations in your organization and facilitates better communication between the various departments of your company
A digitized database ensures more reliable and longer storage of files and also their easy retrieval and maintenance.
Editing information in electronic format is also much easier than on paper.
With proper security infrastructure in place, missing or misplaced documents are no longer a major concern in offices.
It also ensures quicker handling of the task thanks to immediate access to vital information provided by digitization.
To ensure greater security and compliance, hard copies of vital documents are usually maintained along with digital records.
Healthcare is one of the fields that have been the most impacted by document conversion.
Electronic health record (EHR) or electronic medical record (EMR) systems allow healthcare facilities to operate more efficiently, cut costs and improve patient care.
PDF to Word Conversion
Converting PDF to Word seems to be one of the most common and important format conversions in the corporate field. There are compelling reasons for this.
The PDF format is an extension of the Word format. It seems to be a more graphic and interactive alternative to Word since PDF files typically contain images, 2D vector graphics and fonts in addition to text. Technical data works better with a PDF file. PDFs also play the important role of helping send application data to various business applications and browsers.
A PDF format can easily present a 2D document that can be compatible with any hardware, software or operating system, and it works pretty well for complex data structures. Such complex structures in PDF formats can be easily downloaded since such files are compressed. These include 3D representations as well, since they can be ingrained to the PDF documents.
PDF also improves security since you can encrypt the document which can then be opened only by password. With PDF format, one can replicate published documents on various platforms. The structure data in PDF files enables more efficient extraction of text. Even after conversion from Word to PDF format, the original formatting of the Word document can be seen.
To optimize document-driven processes through electronic conversion and ensure accurate information capture and management, most businesses rely on outsourcing. A reliable service provider can help you take advantage of the latest technology and processes to get the best results in minimal turnaround time.