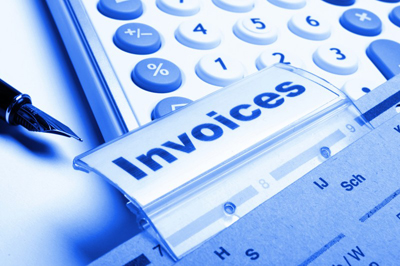 Of the various accounting operations in a firm, processing paper forms such as invoices is one of the most resource-intensive. The speed and accuracy of invoice processing can be enhanced by managing invoices and account payable documents electronically. The term 'invoice processing' usually involves the reception and registration of incoming invoices, approval by different departments, data entry into the accounts system, creation of reference numbers, and proper archiving.
Scanning and conversion of invoices to digital format allows automation of tasks and improves productivity and efficiency of operations. Paperless invoice processing has been proven to save time and cost to a great extent, allowing businesses to invest their resources in more valuable activities.
According to one report, a global equipment manufacturer could cut operating costs quite significantly by moving from paper-based invoicing to e-invoicing. The company processes 90 percent of its global invoices electronically and has managed to transition to almost 100 percent touchless processes. Efficiency improved to such an extent that it could also relocate a large percentage of its global staff to more strategic work such as budgeting and forecasting.
Steps in Automated Invoice Processing
Digital Data Capture: Invoices received via sources such as mail, fax, email, FTP, and other paper and electronic sources are captured and converted to searchable file formats to prepare them for processing.
Indexing: Special tools are used for indexing, where invoices are quickly categorized with metadata values including amount and other indexing values.
Auto Filing: Using document indexing method, invoices are auto-named and saved into the correct digital order package to improve data routing and workflows.
Verification of index values: Index values are checked to ensure that invoices are ready to proceed before continuing into approval steps.
Routing: Verified invoices are automatically routed to approvers with alerts and emails. As every approval is captured electronically, the risk of lost, misplaced, or forgotten files is eliminated considerably.
Processing: Once the invoices are approved, the data is ready for export to accounting applications, and the files are archived.
Benefits of eInvoices
Allow storage of electronic invoice and payment data in a central repository
Archival of all payment history electronically for immediate access and disaster recovery
As the entire process is subject to digitization, digital invoices can be accessed from any location with internet connectivity, allowing thousands of documents to be available within a few seconds
Digitizing invoices and automating the accounts process brings numerous benefits to business as well as customers
Make audits easy, because the audit history of every invoice is available
Releases valuable office space by removing filing cabinets and photocopying while reducing paper usage
Minimize fraud and duplicate invoices tied to paper processes
Route invoices and payments for electronic approval anytime, anywhere, including from mobile devices
Workflows which took days or weeks to complete are done in a fraction of the time, allowing greater productivity and faster resolution of problems
Automated invoice processing helps in improving workforce productivity, profitability, scalability, and to reduce associated errors and delays.