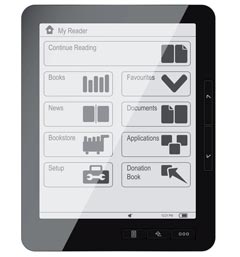 eBook conversion services are now increasingly popular these days due to the increased need for digital books. It helps one to read one's favorite books on mobile devices such as smartphones and tablets and access any book from anywhere. Recently, listening to e-audio books has become the trend with many people preferring to listen rather than take the effort to read. Audio books are distributed primarily as records, cassette tapes, CDs, MP3 CDs, downloadable digital formats such as .mp3 (MP3), Windows Media Audio (.wma), Advanced Audio Coding (.aac), and solid state preloaded digital devices with the audio content preloaded.
Some people prefer audio over text for learning as it provides better retention. Audio books are a great supplement to solidify information. Listening also helps make the learning process faster and saves time. Listening to e-books becomes very useful when you are commuting and is a much more convenient option. Most importantly, e-audio books are a great boon for disabled people such as those with limited vision, limited dexterity of their hands, and other conditions that make it difficult for them to read.
Listening to a book has other advantages.
The attractiveness of narration: A book narrated well is a very attractive choice, and a good narrator can add life to a book in remarkable ways. The music and sound effects incorporated enhance the listener's experience.
More focused and efficient intake of books: Listening to audio books enables easier understanding and intake of the contents. The ability to pause when needed, and speed up when the narrative demands it can provide a real life experience and help with retention.
Allows multitasking: Audio books allow you to do other chores – whether commuting, exercising, cooking, ironing and so on – while also enjoying the book.
That brings us to the topic of eBook listening options. Here are some.
Amazon's Kindle: Kindle offers Paperwhite Blind and Visually Impaired Readers Bundle. This includes a 7th-generation Kindle eBook reader, a small external Kindle Audio Adapter, and VoiceView for Kindle software. The audio adapter has an audio socket for connecting headphones or speakers. It works with Kindle eBooks that support VoiceView but does not play music.In the US, Kindle Audio Adapter can be bought separately from Amazon. Using the Kindle app you can read any book on any tablet or smartphone, or you can buy an Amazon Fire Tablet which has a feature called "Immersion Reading." This will "immerse you in a story by narrating and highlighting the text as you read."Another feature Whispersync for Voice, allows users to toggle between reading their Kindle book and listening to the audio book companion. It creates a virtual bookmark, and Fire tablet will pick up right where the user left off listening.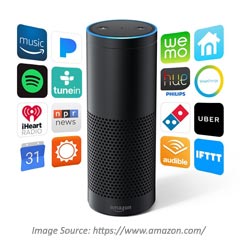 Audible Audiobooks: Audible Inc., one of the pioneers of digital audio books was bought by Amazon in 2008. American Amazon Prime offers various free Audible Channels to its users for streaming only. There are many different ways to listen to Audible books including Amazon Fire tablets and the Echo.There are many apps for Apple's iOS, Google Android, Microsoft Windows and Windows 10. Cloud player or a compatible MP3 player is also an option. Audio books can be transferred to other devices via iTunes or Audible Manager software for Windows. There are other audio book services like OverDrive, Downpour ad Hoopla. Then there are websites that offer free audio books such as the Open Culture, Project Gutenberg and LibriVox. Amazon also offers free audio books you can listen to.
Machine Reading: This involves books that are read out using text-to-speech (TTS) software. This technology may not be that appealing for novels, and such other longer narratives. There are many TTS programs available that are built into Microsoft windows and MacOS. Some TTS apps for smartphones and tablets include Voice Dream Reader for Apple and Android. However, the important element is to consider the range of inputs that a TTS converter will accept – word documents, PDFs, eBook formats, plain texts etc.
eBooks are a hot favorite among the younger generation of readers, which portends a bright future for eBooks and their audio versions. Naturally, with this increased consumption of digital books, there will be an increasing demand for eBook conversion services. Audio eBooks have a unique charm because they combine oral storytelling with innovative modern technology, providing the best of both aspects and enhancing user experience.