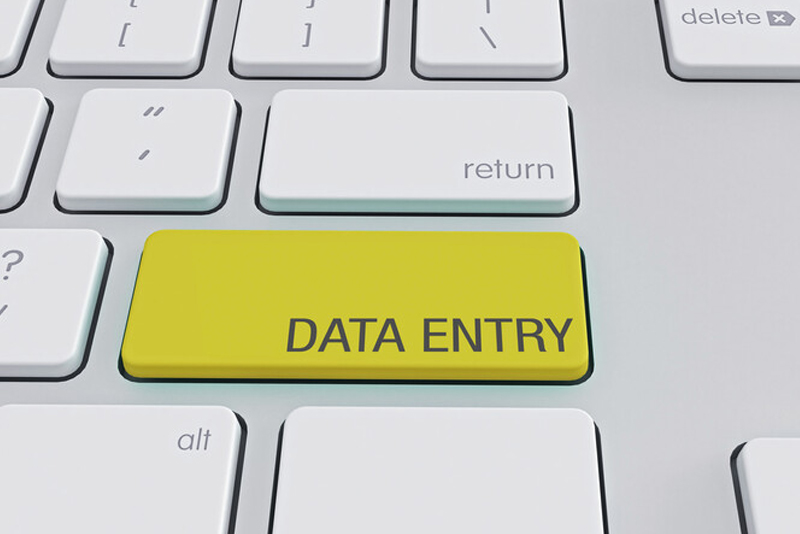 Data entry services are typically provided by a data entry company but these services are also provided remotely by people working from their own homes. Such remote services are especially useful in difficult situations such as the present one created by the COVID-19 pandemic. However, the problem with people working from home using their home networks is that they are vulnerable and often fall victims to scammers. People who are jobless, retired, looking for a part-time job, and who want to earn some money on their own before completing their education, are the main targets of scammers.
Before putting yourself into such risk, understand the most common data entry job scams and then the tips to avoid such scams. It will help you determine whether you are dealing with a fraudulent company or not.
Types of Data Entry Scams
Scams that ask you for money: This is a type of scam that asks you to pay a certain amount and they will assure you the job. They will ask you to pay money as registration fees, administrative fees, to perform tests, or to receive a kit necessary to start the job. Most probably they won't be using a genuine company address as e-mail address. Others will ask you to pay for a training course or a certification program. Some will ask for exchange of more information on data entry jobs. Once you the pay the money, you will not hear further from the scammers.
Scams that offer you money: These scammers will offer you money. They will send you a check and ask you to deposit it. After one or two days, they will tell you to send money to someone else for some reasons such as work supplies etc. Once you send money, the check they sent you will be bounced. A person who was scammed by a fraud company said that, they had put her in a training for a week before sending her the fraudulent check to make her believe that they are real. Sometimes scammers may conduct an interview with you to gain your trust, but the interview will not be in person.
Avoid scams like getting paid for filling forms: This type of scam is related to "making money filling out forms". That means, they will ask you to choose a product from their database, type an ad to promote that product and then submit it. They will promise you that the companies selling these products will pay you for this. But what happens is, you will not get paid, instead you have to submit ads and pay for it. You will get paid only when you sell the products through your ads. This is misrepresented as data entry jobs and home typing jobs. Here is how the scam works:

You will be typing ads: To create ads for Google AdWords or other pay-per-click search engines and to promote affiliate products you will be entering data into forms.
You will pay for advertising: You have to pay for every click (Pay Per Click) that your advertisement gets, even it doesn't result in a sale.

The "typing classifieds ads into online forms" scam: Here, instead of paying for advertising, a large number of free classified ads have to be posted and other types of free promotions to be done. You will get commission only when the products are bought by someone after seeing your ad. You have to spend more time typing ads to promote affiliate programs instead of making money. You will not get paid:

to fill out forms
to type
for the time you spend to promote affiliate products
for the project

So, here you are spending a lot of time promoting affiliate programs instead of getting paid for a data entry job.
Tips to avoid scammers
Do not pay money for a job: The first thing you should understand is, there is no need to pay money to get a legitimate job. Many of the scams will ask you money as administrative fees, fees to perform tests etc. So, if you find anything like that, you should understand that it is the sign of scam.
Conduct a web search of the hiring company: Before sending any personal information to the employer, analyze the company. Check whether it has a legitimate website and ask the employer whether you can talk to their former or current employees. Do proper research about the company until you feel confident.
If it sounds too good to be true: Data entry jobs on average do not pay very high emoluments. You may expect to earn a bit more for specialized jobs such as medical coder, legal transcriptionist, and so on. Be cautious before taking up a data entry job that promises you extremely high salary.
Other tips to protect yourself:
Never provide credit card information to an employer.
Without verifying employer identity, do not share your bank account information.
Never share your Social Security Number or other PII that can be used to access your accounts.
Make sure that the website is secure by checking whether the address present in the address bar starts with "https://" and not "http://". (You should not take a decision just by looking at the starting of the address, as criminals can also use this to give a false sense of security.)
Understand the types of scammers and make use of these tips to avoid them, it helps you also find the right data entry company to work with. If you think you are a victim of a hiring scam, you can report the activity to the Internet Crime Complaint Center at www.ic3.gov, your local FBI field office which you can find online at www.fbi.gov/contact-us/field-offices, the Federal Trade Commission, Better Business Bureau and you can also report fraudulent websites to Google.