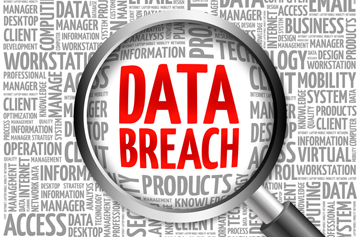 Data breaches are a major concern for entities like financial institutions, healthcare organizations, and wealth managers among others that face a higher security risk. As the world gets more and more connected, consumers and businesses should take effective measures to protect important information. Databases are the backbone of an organization. Understanding the risks data faces and the importance of data security will earn businesses trust from consumers, and protect them from possible data breaches. Data security is a major concern when it comes to outsourcing data entry and other business requirements. The outsourcing should be done only to reliable data entry services after a detailed research regarding their reputation and services to ensure confidentiality of data and minimize cyber security risks.
In their 2016 Cost of Data Breach Study: Global Analysis, the Ponemon Institute found that the average total cost of a breach is between $3.8 million and $4 million. Beyond cost, hacking results in various other negative impacts too such as reputation damage, loss of trust and diminishing customer base.
In 2013, the retailer Target Corp reached an $18.5 million settlement with 47 states and the District of Columbia over a massive data breach. Target reported that hackers had stolen data from up to 40 million credit and debit cards of shoppers who had visited its stores during the 2013 holiday season.
With increasing number of data breaches, it has become indispensable for business owners to protect their customers' personal data. Reports say that the methods used by hackers include skimming and malware to steal credit card numbers and other identification for their criminal activities. Therefore business owners should take serious steps and invest in good data security systems to ensure protection for their customer data.
According to the Identity Theft Resource Centre, as of June 6, 2017, there have already been over 700 data breaches exposing over 10.8 million records. Retailers are one of the biggest targets, followed by restaurants and hotels. Today, almost all customers use credit cards and other electronic payments on a regular basis trusting that large companies have foolproof security protocols. Some companies invest in infrastructure but retailers are not held to the same data security standards as the financial sector, which is subject to regulation and oversight by the federal government.
The hotel industry was affected by a massive data breach that surfaced on May 4. A Texas technology company Sabre Corp that provides reservation software to more than 32,000 hotels worldwide was notified of unauthorized access to their payment information.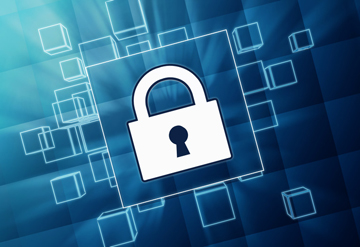 Best American Hospitality Corp, the restaurant group that owns Church's Chicken and the 70-year-old Shoney's restaurant chain also suffered a breach that started in late December and ended in early March.
Banks are not immune from hacking. Experts point out that financial institutions have significantly upgraded their data security efforts to protect the customers. In 2014, the Home Depot breaches cost $25 million worth damages. Data breaches cause banks to reissue millions of dollars, especially for small banks. 50 million customers had their credit card numbers and email addresses stolen in the Home Depot Branch, which shows that there is a clear need for retailers to take security more seriously.
The Gramm-Leach-Bliley Act of 1999 established federal oversight of banks' security measures and put regulations in place to make sure banks protect their customers. Retailers and other businesses are not subject to these same federal regulations. The Electronic Payment Coalition would strongly support legislation that brings retailers into a uniform standard with banks for protecting consumer financial data. Retailers must work to restore the trust lost and make sure their technology is up to date and secure.
Data breaches continue to make big news and one of the latest trends is an increase in ransom malware that targets organizations like hospitals, police stations and universities. Every organization should constantly focus on preventing, detecting and having the right capabilities in place to respond to data security incidents. Data forms the basis of any organization and keeping it safe from breaches is important to prevent huge losses to the firm. Outsourcing data entry to a reliable vendor ensures not only safety of data but also clean data.