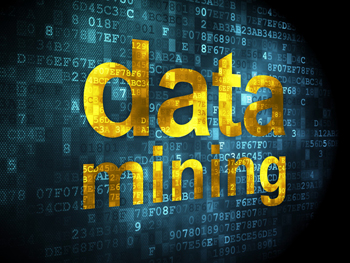 Epidemic outbreaks that spread rapidly pose serious threats at all times. Its early detection helps in preventing the spread of infectious diseases if there is an outbreak. Latest studies claim that data mining search engines, aggregator websites and social media platforms can help in detecting and tracking epidemic outbreaks.
Digital surveillance has proved to be more efficient than traditional surveillance methods, as the latter experience a lag in detecting an emerging infectious disease. A recent report published in Lancet Infectious Diseases says that digital surveillance method has the capability to detect infectious diseases up to two weeks earlier than traditional surveillance methods. The detection of 2005-06 avian influenza outbreak "bird flu" would have been possible earlier, if public web facilities such as Google Trends and Google Insights were used constructively.
Real time detection of epidemics is actually done by mining data shared by people regarding their experience and opinions on health-related topics such as personal health issues, symptoms, treatments, and side-effects.
Importance of Real-time Disease Surveillance
The importance of real time disease surveillance can be explained by an example. Severe acute respiratory syndrome (SARS) is a serious form of pneumonia (identified in 2003) that has infected thousands of people across the globe. Actually, the outbreak of SARS was detected by a data collection network more than two months before it was reported by the World Health Organization (WHO). Early collection of epidemic intelligence would have lessened the effect of this global pandemic and offered the following benefits.
Early detection of epidemics helps in reducing the spread of the epidemic
Can alert public health authorities, by which they can adopt adequate risk management strategies
Arranging healthcare workers, resources, drugs and adequate medication can provide a great role in epidemic control
Both patients and doctors can make more informed decisions
Social Media for Data Mining of Epidemics
Web data, available in online social media networks such as Facebook and Twitter has greatly contributed to the study of the interaction between society and disease outbreaks. Last year, a report published in ScienceDaily said that innovative techniques, when applied to social media can be used to track the spread of infectious diseases. Social media posts about an illness may correspond to real world relationships, which will give hints regarding the number of people who are ill. Today, advanced data mining techniques are available to dig out social media data and extract useful information out of it. Once the data is captured, it is subjected to the process of data cleansing. The cleansed data is tagged and labeled in data sets for extracting valuable information and for future reference.
Data capture in traditional surveillance systems is primarily based on virology and clinical data. Data on infectious diseases is collected from clinics and health departments by conducting telephone polls, using sensor networks to detect pathogens in the air, and so on. Such an outdated system results in slow reporting and processing times, and information aggregation, which cannot help in real time detection of epidemics. So, a mechanism such as digital surveillance for early detection and tracking of epidemic outbreaks is really a boon to the society.