Data analytics and data management – these have become the prime focus of most forward-looking businesses. These processes have become very important from the point of view of constructive customer engagement and providing excellent customer experience. Right from the point of attracting customers to visit your site to all post-sales activities, data analytics has a huge impact on your business. The ability to analyze and act on data is important for any business. Due to the increasing amounts of data that businesses are collecting every day, efficient data management has become a major challenge. Most businesses are pushing themselves to go digital to address this challenge, and are partnering with reliable document conversion services to ease the process. With new technologies there are multiple ways to store, analyze and act on the data collected. Data management is the process of planning, controlling and delivering data and other information effectively in an organization. When data is properly managed and updated, it helps everyone in the organization access data whenever required and it also improves employee efficiency.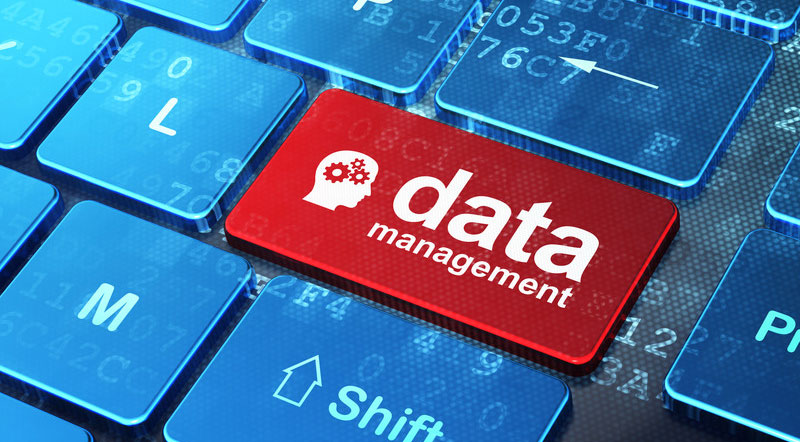 According to a study by CMO Council in partnership with IBM Watson Customer Engagement shows how marketing, commerce and supply chain leaders fear that there is simply not enough budget, time or patience to unlock all data's potential. Here are the key highlights of the study:
The study found that about 25 percent of the respondents agree that they do not have the time, patience or budget to translate all business data into potential revenue. Although data is very useful, lack of insight could obstruct the way data is mined for making optimum business decisions.
It is always the marketing team that gets to see the data and the resulting analytics first. The assets should be moved beyond the marketing silo to transform data management. The CMO council report suggests that success with data analytics is possible in marketing, commerce and supply chain to boost data strategy, if they work in sync.
Marketers believe that customer experience is an obligation, acceleration, proposition for growth and sustainability. But marketers are lagging in the way they deal with their own internal data supply chain.
165 executives participated in the CMO Council's survey and 78 percent of them said that they are finding tools that are enriched and driven by AI in the next 12 months. They are also committed on adopting AI, around one third of the executives confirmed that they are implementing AI to maximize operational productivity and improve customer engagement.
The CMO Council introduced a word Data Optimism, which leads one to "acknowledge why it is that working with data is still a hit or miss projection for supply chain and commerce." The report says the business' work culture and the attitude in the organization are a hindrance to data optimism. The attitude is a barrier to making businesses believe that data is actually not that difficult to access and use.
Apart from AI, the respondents see new tools that are important to data management and data transformation and these tools are CRM, Customer engagement or experience platform and user identity management tools. According to Liz Miller, Senior Vice President of Marketing for the CMO Council, each of the functions like marketing, supply chain and commerce in an organization are different but in the end they are all working towards the same goal.
Other important highlights in the report related to data management are:
Ownership roles and key opportunities for collaboration across key engagement stakeholders.
Measures to ensure cross-functional participation in the data value chain including metrics and strategies that define the impact of data application and utilization.
The technologies that need to be adopted in 12 months time and potential roadblocks to implementation and deployment success.
Success or failure of technologies and platforms already deployed to aggregate, manage and analyze data across the organization.
Good data management systems help to improve the quality of data and access to it. Proper data management is all about safe and secure storage of data which saves time and improves the efficiency of the organization. A data entry company working closely with diverse businesses would endorse the view that organizations utilize their data to enhance revenue, improve reputation or maintain regulation. 21st century businesses should keep abreast with the modern data management trends and review how their own data management strategy would fare.