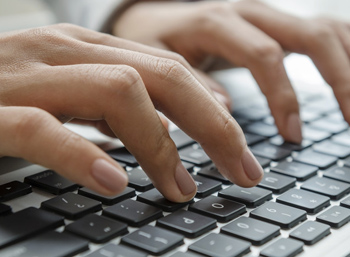 Businesses that focus on providing timely and customized solutions for their clients usually rely on outsourcing data entry to a reliable service provider. This is because no business is ready to suffer heavy loss of time and money for processing information. Outsourcing data processing lessens the burden of workload and also improves accuracy and reliability of the processed information since the data entry and processing is done by professionals in the field.
The Man Who Outsourced Millions of Jobs-a Real Life Instance
Eight years ago Matt Barrie set up his company and website in Sydney that connects 22.5 million users around the world. It has both freelance workers and those seeking their services. The company is now worth more than A$ 400 million or 300 million US dollars. Even the US space agency NASA has used the website since 2015, allowing people to bid to help design items for the International Space Station, including a new robotic arm.
In 2006, Mr Barrie walked out from his first company Sensory Network in Sydney that made computer chips for security. In 2007, during the global financial crisis, it was a tough phase for his company and he decided to take advantage of the imposed downtime to build a website his mother, a wholesale art and craft supplier. He wanted to include a directory of the stores she supplied and the first Excel sheet had 1000 rows. This is when Mr Barrie decided to outsource data entry but there was no response despite offering A$ 2000. After four months, he found many affordable freelance data entry operators online. He hired a team of good data entry operators and the project was completed successfully.
Mr Barrie was impressed with his new concept and decided to set up his own business. Today the company has bought 18 other rival sites, and has directly employed workforce of 570 people. Sites like these are very well placed to service both the growing on demand labour force looking for work, as well as the corporates that hire them. Real talent has great market potential, and this marketplace is highly competitive. Poor or unreliable performers have no chance here and will be weeded out soon.
Business organizations have millions of documents that await processing at the same time. This can be a cumbersome task for the less trained professionals of your organization. However, large volumes of data related to customers and employees can be easily managed with the support of professional data entry services. A data entry company will help organize, convert and manage the large volume data that comes in on a daily basis. According to Emma Sinclair, Entrepreneur and co-founder of the human resources software business Enterprise Jungle, firms are increasingly looking to hire non-staff to complete projects instead of carrying out the work in-house. She points out that around 35% of the present day total workforce comprises non-employee workers and this trend is set to continue to grow.