Accurate data is important for the smooth functioning of any business. Any mistakes such as wrong entries or duplication of data can disturb the entire data entry process and affect your workflow. Outsourcing is an efficient solution to streamline and manage business data. Data entry companies provide a wide range of back-office and information technology-enabled services to support organizations in improving performance and competence.
According to a report from Advance Market Analytics, the global data entry service market is expected to witness major growth by 2026.
Some of the factors that boost the market growth are –
the need for focusing on the core business activities of enterprises
demand for enhanced productivity and reduced workload in an organization, and
growing demand for the data entry service in large size enterprises to reduce overhead expenses
Technological advancement in data entry services is the major trend in the market. However, stringent regulatory standards on security policy of service is a key challenge and the risk associated with exposing confidential information to a third-party is restraining the market growth.
The report has segmented the market on the basis of Type, Industry Verticals, Service, Data Entry and Region. By type, the market is segmented in to Online and Offline Data Entry. By Industry Verticals, the market is divided in to BFSI, IT and Telecom, Manufacturing, Healthcare and Others. BFSI is expected to boost the market. Additionally, the rising demand from SMEs and various industry verticals gives enough cushion to market growth.
Based on Service, the market includes E Commerce, Invoices, Customer Orders, Forms & Documents, Civil Records, Books, and Legal Notices. E Commerce service is predicted to boost the market. Also, the rising demand from SMEs and various industry verticals gives enough support to market growth. By data entry, the market is again segmented into – Accounting, Logistics, Manual, Copy Paste, Document, Image Data Entry and others. Accounting data entry is expected to boost the market during the forecast period 2021-2026.
On the basis of geography, the Data Entry Service market is segmented into South America (Brazil, Argentina, Rest of South America), Asia Pacific (China, Japan, India, South Korea, Taiwan, Australia, Rest of Asia-Pacific), Europe (Germany, France, Italy, United Kingdom, Netherlands, Rest of Europe), MEA (Middle East, Africa), North America (United States, Canada, Mexico).
Key players in this global market include ARDEM Incorporated (United States), Axion Data Services (United States), TechSpeed Inc (United States), Oworkers (United Kingdom), Invensis Technologies Pvt Ltd (India), Cyfuture BPO (United States), SupportYourApp (Ukraine), WOW 24-7 (Ukraine), Requordit, Inc. (United States), and AdvancedMD, Inc. (United States).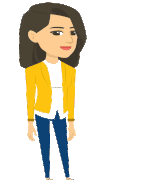 At Managed Outsource Solutions, we provide reliable data entry services to large and small businesses in U.S. across all industries. For each project, we ensure extensive audits and multi-level QA to ensure accuracy and meet the highest standards.To get a Free Trial on our data entry services, call 1-800-670-2809!
For any small, medium or large business, managing data is of paramount importance. As the firm grows in size, data management becomes increasingly complicated and time-consuming. To manage data, you can invest in any data analytics tool, data entry software or can consider data entry outsourcing to an experienced company. Outsourcing data entry tasks helps to reduce operating expenses and increase profits. To choose the right company, make sure you consider factors such as – years of experience in the industry, experience in managing similar projects, data security and privacy policies, quality assurance measures, credibility and accountability, IT infrastructure, services of skilled resources, policies in the service agreement, turnaround time, and cost of services among other important considerations.