Accurate clinical documentation is indispensable in a healthcare setting because it has considerable impact on patient care. Besides, data quality is a major deciding factor when it comes to cost efficiency under value-based care models. With the speedy transition to electronic health record systems, healthcare organizations find document scanning services priceless from the viewpoint of digitizing their paper-based documents. The quality of medical data collected can be improved with CDI or clinical documentation improvement. It is important that healthcare providers demonstrate to payers their achievements that would make them eligible for an incentive payment. To effectively implement a good CDI strategy, there should be excellent understanding among staff regarding the value of robust documentation practices.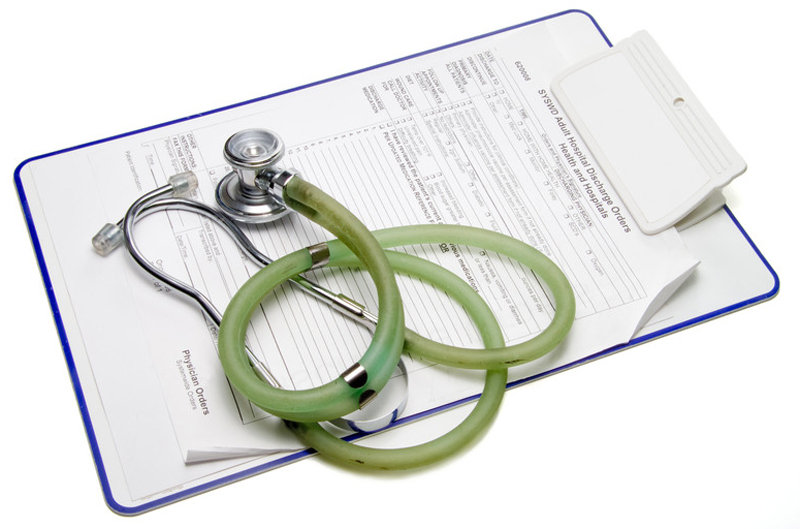 Earn Revenue with CDI
According to a Black Book Market Research Survey, around 90 percent of hospitals used CDI program and earned nearly $1.5 million more in healthcare revenue and claims reimbursement. 85 percent said that additional revenue primarily came from case mix index enhancement developed by CDI programs. Hospital case mix indices measure the average level of severity of cases treated in the hospital and higher case mix indices are hospitals treating highly severe and complex cases that should receive higher reimbursement for their effort.
Arizona based Summit Healthcare Regional Medical Care increased the organization's case mix index by 20 percent after implementing aCDI program. With CDI solutions, the case mix index and additional diagnoses capture translated to over $558,000 more revenue in a few months.
Along with revenue increase, CDI programs also ensure better patient care with better access to accurate and detailed patient records. Heritage Valley Health System in Pennsylvania reported a significant improvement in patient care after implementing CDI solutions.
Implementing a Good CDI Program
Before implementing a CDI program, healthcare organizations should examine their current clinical documentation, coding and revenue cycle performance.
They should begin with gap analysis to know if there are any documentation issues in the following areas:

Key quality measures
Patient population
Severity of illness or risk of mortality
Claim denial areas
Patient safety indicators
Hierarchical condition categories
This helps to identify where revenue leakage is prevalent.

The second step is to develop a multidisciplinary team to lead the CDI program. It should include a clinical documentation improvement specialist, say industry experts at Elsevier and QuadraMed. The specialist should be certified and have experience in nursing, pharmacy or health information management. The team should also have stakeholders from various health information management, revenue cycle, utilization review and clinical departments.
Healthcare leaders should then decide on whether or not an automated clinical documentation solution is the right choice. Large hospitals have found success by outsourcing. From the year 2015 the number of large community hospitals outsourcing to third parties have increased, especially with the implementation of ICD 10. Some hospitals use software or system implementation from top vendors. One of the top-ranked CDI vendors is Nuance Communications. Other popular CDI vendors are Optum360, Navicure, Fast Chart, and Streamline. Mandy Rogers, a registered nurse at Summit Healthcare Regional Center says that outsourcing to a reliable vendor ensures financial gains. Hospitals can use CDI software and seek the assistance of data specialists to ensure accurate clinical documentation. Also, have on the team physician advisors who can coordinate the providers and other staff and support the CDI implementation as well as utilization reviews and claims denial management.
The final step of implementing CDI solutions is, healthcare organizations should plan staff and physicians educational campaigns to ensure continuous improvement. With every year, new health policies and claim reimbursement rules emerge. Therefore physicians and other staff who work with medical records must keep updated regularly to make sure that the documentation is complete, compliant and error-free. Healthcare organizations can conduct webinars, articles, workshops and team collaboration events to educate their teams.
Providing Value-based Care with Accurate Clinical Documentation
Proper clinical documentation helps to identify and rectify care gaps. Physicians can get meaningful insights about their performance on quality metrics from their clinical documentation and coding. Detailed patient records are essential for providing good patient care. Besides, lacking in proper patient record can have a negative impact of reimbursement. Without proper access to medical records healthcare providers may miss out critical information that helps physicians to minimize patient risk, develop personalized care plans and provide quality data for incentive payments.
AHIMA and the Association for Healthcare Documentation Integrity (AHDI) suggest that healthcare organizations should have CDI efforts along with quality assurance. Common errors in clinical documentation include addition or deletion of notes, wrong abbreviation use, incorrect use of medical terms, wrong patient demographics and author identification errors. Comprehensive data helps to provide better care and also shorten hospital stays for patients.
A QA Program helps to address each of these issues and ensure excellent quality care and continuity of care. It also helps to minimize clinician frustration while streamlining and supporting the documentation process.
Hospitals and other healthcare organizations generate huge volumes of data. Converting data residing in treatment charts, account information, insurance plans, medical diagnosis, doctor's remarks and numerous other records into electronic format makes it accessible for everyone and also helps to streamline operations. Outsourcing document scanning to a trusted document scanning company is the first practical step in data management and data quality improvement.