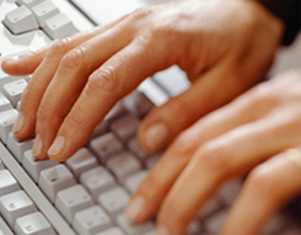 Entering data into the EHR (Electronic Health Record) comes with many challenges for clinicians. The challenge is sometimes so great that many wish they were in pre-digital era of clinical documentation!
Structured and Narrative Data
There are many things physicians have to think of. First, there is the difference between the two types of data that needs to be entered – structured and narrative data. While the narrative kind of data offers the physician greater freedom to describe the condition of the patient, it is the structured data that is more convenient to analyze and process. With electronic data entry, the physician's focus can shift from the patient to the computer!
Revealing Research on NYC EHRs
According to recent research on primary care EHRs in practices in New York City, data accuracy in breast cancer screening and measuring varied highly, thanks to differences in factors such as workflow, documentation and other reasons. This revealed the drawbacks of present data entry systems. According to the research, only some physicians in New York City measured the quality of the care their provided accurately. For others, data entry limitations made them underestimate the care they offered to patients.
This just goes to show that there must be faster and more efficient means of entering data in the EHR. This will ensure that the data entered has great quality and can be re-used for public health, quality measurement, research and other such purposes.
Clinicians Need Efficient Tools
Clinicians must just have the best tools in the business for efficient data entry since the quality of the input will determine the kind of knowledge that can be gleaned from the data. A professional data entry company provides a range of data entry solutions catering to organizations in various fields. Medical claims data entry is one of the major elements of medical data entry services. A reliable medical data entry services provider can increase precision of the data entry as well as lessen the burden of clinicians.