Architects, engineers and other specialists in the construction sector depend on large format drawings to accurately convey all the important information connected to a construction project. In fact, the drawing side has become streamlined and relatively hassle-free with the help of CAD (computer assisted drafting) and other software solutions, eliminating the need for drafting tables and technical pens. However, there is still a need for many large format drawings. Some large format drawings that date from old projects are only available on paper. It will be best to have these drawings in digital formats that can be stored and backed up securely, along with all the other important information associated with the digital side of a business.
Scanning and digitizing large documents makes them easier to share and update. Partnering with a document scanning company helps convert the blueprints into digital format so that they can be efficiently managed, stored and accessed.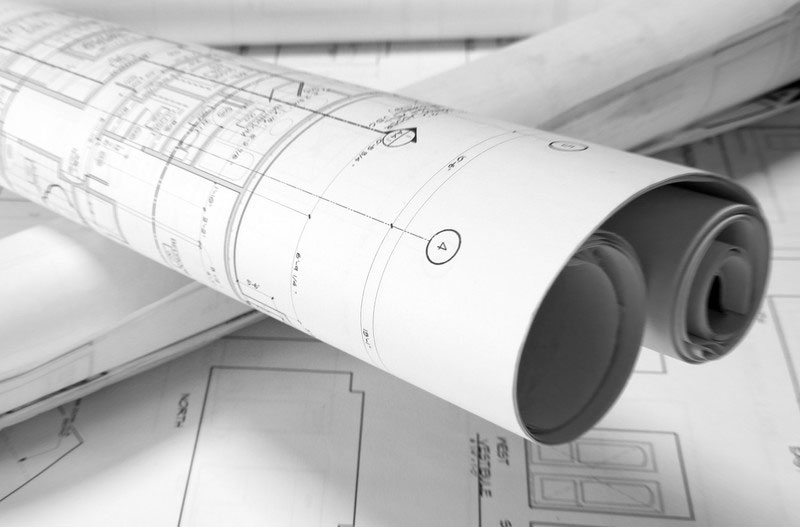 Here are some tips that could help architects and engineers with their blue print scanning needs.
Use a large format scanner
Large documents can be scanned with the help of a large format scanner. However, some plotters or large format architectural printers have built-in scanning options available. Here are a few steps that should be followed to successfully scan the documents using a large format scanner.

Select the documents and inspect them.
Check whether there are any torn edges or corners that could miss feed or fold. Check whether they are dusty or dirty and require any cleaning before you can scan them. In fact, a clean neat document or blueprint will scan much more easily.

Flatten the documents which were rolled up in storage and organize the documents according to themes or quality to make the administrative side run smoothly. The documents that are more fragile will take more time and care to scan. This helps you plan the amount of time you will need to scan all your documents.

Most large format scanners work with feed rolls, so when you start scanning the document, it is necessary to align the corners and edges. Then set up the software to save the file in the appropriate format, such as PDF, JPG or TIFF.

Otherwise, you can utilize document scanning and imaging services from reliable document scanning companies. Using state-of-the-art scanning equipment, they can scan and convert all types of documents into the desired file format.

Hire an intern – Hire an intern to redraw the old documents and store these documents in a digital format and print them again.

Photographing – Another solution is photographing the document. Using the correct lens on a DSLR camera and building a rig that holds the camera steady above the flattened document, makes it possible to get fairly good images from blueprints. This is a practical solution, if you need to quickly share a JPG of the blueprints or require a basic reference of the original document. The accuracy depends on the camera, set up and lenses that are being used. This works really well, if you are in a fix and need a low-cost solution, and have a good camera at hand.
Blue print scanning is not only beneficial to architects and engineers but also for many businesses. Converting blueprints into digital format helps preserve the blueprint for the future and allows you to share blueprints with decision makers as well as make additional changes quickly and easily.
For instance, The Preservation Society of Asheville and Buncombe County and the Buncombe County Public Library offered a project "Scan the Plan" which allowed local residents a free opportunity to turn old architectural drawings into digital images. Any local resident with blueprints of a Western North Carolina home or building at least 50 years old could take advantage of the "Scan the Plan" project. The aim of this project was to help the region preserve historic blueprints and make them available as an information base for the entire community. A copy of the blueprint scan was added to the Library's Architectural Collection and made accessible for future study.
Outsource Blueprint Scanning Tasks to a Document Scanning Company
Outsourcing the blueprint scanning tasks to a professional document scanning company can make the job of businesses hassle-free. It also eliminates the need to reassign or hire staff to do the scanning. As these companies have many years of experience with different types of documents, there is no need to set up software. Depending on your budget, this is the best way to get your documents scanned and ensure their quality and consistency.