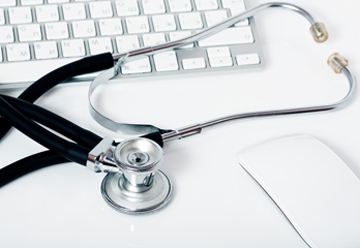 Hospitals, clinics and other healthcare organizations deal with vital patient data ranging from images and emails to medical records and payment information. Electronic conversion and storage is the best way to store all these data safely. Healthcare entities can depend on HIPAA-compliant data conversion services to digitize healthcare data in compliance with all privacy mandates. It also provides immediate access to data across a range of devices and applications. This makes it easy for clinicians, researchers and patients themselves to access the required medical records, with no degradation in system performance. Introduction of technological innovations in a healthcare setting must be done carefully. Rushing to adopt technology with a view to improving patient care and customer experience could lead to data breaches and related complications. With patient's protected healthcare information data (PHI), criminals can perform crimes such as prescription fraud, identity theft, provision of medical care to a third party in the victim's name, and so on.
According to a Ponemon Institute survey conducted last year, around 90 percent of healthcare organizations had experienced a data breach in the past two years, and 45 percent had suffered more than five data breaches in the same period. Despite many studies, researches and awareness building programs, many healthcare organizations still lag behind in providing efficient protection of patient health information. Protenus found that in the year 2017 there were 233 data breach incidents that affected the data of 3.1 million patients. The following are some of the challenges that healthcare organizations face with regard to safeguarding patient data.
Ensuring proper management, safety and visibility of data: ePHI or electronic protected health information enables easy sharing of data but it creates a major challenge for the organization, namely, maintaining the privacy and confidentiality of the information. Compliance with HIPAA is a must but HIPAA compliance shouldn't stop with the organization. Patient information may be required to be transmitted to external business associates and vendors, and it needs to be protected in those scenarios also. According to the Ponemon Institute, in 2016, the average cost of healthcare organization data breach was 2.2 million for the direct target of the breach and more than $1 million for their business associates. To ensure complete protection of patient data, risk assessment and security solutions must be extended beyond the organization premises. Security of patient information that moves within the organization and also between entities and business associates and vendors is also important.
Ensuring uniform and robust security solutions: Today, most enterprises implement a hybrid approach and transfer their on-premise infrastructure to the cloud. The problem is many of these organizations are not clear about what cloud services and applications are being used. They may be using multiple cloud services and uploading huge amounts of data on a monthly basis without clearly understanding where exactly each data set is stored. Another issue is siloed security applications. The tools used for visualizing and managing on-premises equipment are often quite different from those used for managing cloud-related data. To reduce risk in the cloud and secure proper supervision, and thereby stay compliant organizations have to take the proper measures. IoT and medical devices also pose another set of threats. This is because these are rarely designed with security as priority. Organizations choose them for a combination of specific functions they have, and affordable price. This makes them vulnerable to attacks from hackers. It is vital therefore that these are properly monitored and security loopholes closed in a timely manner.
Ensuring automated, continuous monitoring of the infrastructure: In most organizations, risk assessment is done in a traditional manner, i.e. evaluating vulnerabilities at a specific point of time. In the present scenario, this will not do. Just as viruses, threats and vulnerabilities occur on a daily basis. This calls for continuous supervision of the infrastructure if organizations are to stay secure. An automated, continuous assessment is the need of the day, a process that can flag problems and immediately remedy them so that security is ensured.
The right combination of regulations and security best practices can help healthcare organizations strengthen their infrastructure and avoid data breaches. Whatever security protocols organizations choose to implement, real-time analysis and automated enhancement are indispensable. Most healthcare organizations face the problem of limited options due to limited budget availability. Providing training to existing staff members may prove to be time-consuming and also retract them from their main duties. Automation is a good option because it ensures consistency, creates a clear audit trail and also helps to configure a security framework that meets all regulatory requirements.
As providers of medical data entry know, electronic protected health information will continue to be a major target for cyber criminals, which is why reputable service providers consider data security as their first priority. Healthcare organizations may have to work with diverse service providers and multiple medical devices, all of which comes with their own share of challenges. However, understanding that such challenges exist and taking the right measures to address them will surely help to minimize and even avoid data breaches.