This is a continuation of the blog "What Concerns Can a Good Document Management System Address."
If you are not that tech savvy or advanced, your office may have to produce diverse paper documents daily including notes, memos, letters, reports, proposals, photocopies, presentations and more. This will lead to increased costs in printers, stationery and other office supplies each month as well as lack of storage space. In such a case, it is ideal to consider data conversion services provided by an experienced firm or choose document management software that meets your requirement.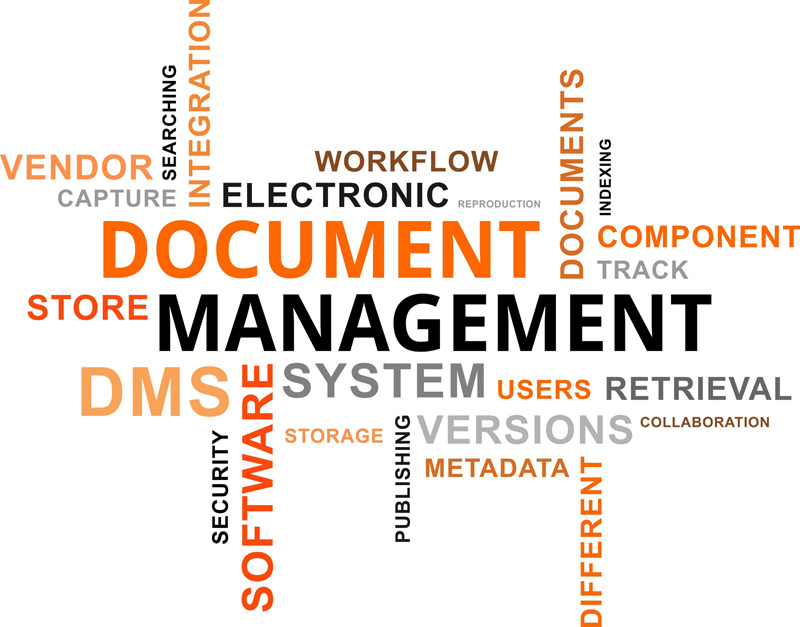 The following are some of the best document management software for 2019.
M-Files – It is a content management system (CMS) platform that helps users organize, manage and track documents and information. This software is suitable forboth small and large companies in a variety of sectors including manufacturing, financial services and life sciences.It is equipped with features including mobile optimization, version control, e-signature capabilities, document templates, offline access, permission management and automated workflows. The search engine of M-Files allows users to search for documents via name, document type and keywords. In addition, it lets users search inside the text of documents.

M-Files offer workflow automation capability that notifies the user whenever document changes need the review or approval of the user.  It has co-authoring feature that allows you to send invites and edit documents simultaneously. With its enterprise-grade information management functionality, you can securely share information with stakeholders or team members.
Templafy – This document creation solution provides you a smart way to manage, dynamically update and share business document templates and brand assets throughout your organization, from anywhere and on any device. With this software, you can create presentations and documents, integrate with your office apps, and maintain your corporate look across letters, emails, presentations, contracts and other communication materials. It allows you or your administrators to centralize document templates and dynamically update content on a single, simple to use platform. It can connect and work with digital asset management software. This makes it easy to implement a company-wide document template management strategy that allows accessibility across multiple devices, apps, browsers, and operating systems. This software integrates with CRM, online storage, as well as office tools.
Docuware – This software allows you to customize how documents are created, edited and approved.  It allows admins to set triggers, which automatically assign tasks to specific users and notify each member involved in a specific process when their input or action is required to move forward. It comes with drag-and-drop functionality and an easy-to-follow flowchart that makes setting up your document management process simple and even enjoyable. DocuWare's cloud-based version comes with several pre-built workflows that support common office functions, like accounting and sales processes. In addition to its exceptional workflow automation tools, DocuWare offers strong core features.  It works with your scanner as well as your digital uploads, applying OCR and artificial intelligence to automatically index paper documents based on the content of the text. Its intelligent and full-text indexing makes finding documents easier by providing a variety of ways to locate them. The document which is uploaded is classified by artificial intelligence using key terms identified within the document's content.
MasterControl Document Control – This software addresses the world's most stringent regulations and standards to ensure compliance. It helps minimize overall compliance cost and increases efficiency to accelerate time to market. It fully automates routing, delivery, escalation and approval of vital documents. It has a centralized, secure repository where you can store files and search for business files.
XaitPorter – With this extremely flexible system, you can collaborate and work on documents with colleagues simultaneously, and easily share feedback with each other. It manages all aspects of workflow; hence, you don't have to worry about formatting, numbering and layout. It also has some useful tricks on the integrations front. It can work with Salesforce, Oracle, SAS, Microsoft Office and Dynamics, SharePoint, OpenText and Dropbox.
By utilizing electronic document management system and workflow system, a professional document scanning company can track the scanned documents, address all the issues relating to document management and manage the documents efficiently.