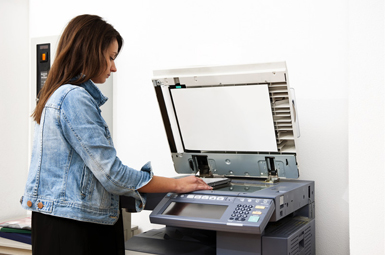 Document scanning and conversion into digital files improves efficiency and workflow in organizations. It also helps to reduce the physical space requirement and facilitate much quicker document search and retrieval of data. With the dramatic increase in the types of data and respective formats, the need to integrate and share data across the entire system has become vital. While this is true for most business organizations, the reason for going digital are a bit different for research facilities.
For labs, being able to access and share documents is crucial for staying on the cutting edge of technological innovation.
Lab notes that are scanned in high quality greyscale or colour resolution and stored safely enable quick sharing of data when required.
Another reason for scanning is that there are clear-cut government regulations for records management practices of pharmaceutical companies and medical research organizations. Detailed regulations as regards what documents to keep, how long to keep them and how they can be used are provided by the FDA's CFR Part 11 and HIPAA's 45 CFR Part 164. Production documentation, patient information, research activities and inbound material data are among those documents to which the regulations apply.
Organizations are required by domestic and international Good Manufacturing Practices (GMP) and Good Lab Practices (GLP) to maintain robust document management practices.
A practical way of streamlining lab documentation and ensuring compliance is to outsource scanning of lab documents. Good service providers use sophisticated book scanners to keep the notebooks intact. They would also ensure that the material you entrust them is verified with notifications regarding what was received from you, what was scanned as well as a comprehensive inventory list. Outsourcing is a better option when it comes to saving the money needed to set up the scanning equipment and recruit technicians to operate the same.
Lab Notebook Scanning and Advantages Offered
Lab notebook scanning requires good book scanners that can ensure excellent digital output. For scanning purposes, the lab notebook is kept under a specialized book scanner, and every page is imaged separately. This process is labour intensive and one should also know how to use the technology.
Organizations that can scan these notebooks gain significant benefits from having all the information available electronically.
It creates a backup copy of the information in the book and reduces risk. The information is electronically stored and can be put into a document retention cycle like any other electronic document.
The information is secure, and protected from theft, damage and misplacement/loss of data.
It enables efficient retrieval of documents and there is no need for manual search through the individual notebook to find content during an audit. These digital documents are available quickly when electronically stored.
It will help the research teams find information from legacy research and development of drug trials that could lead to new breakthroughs.
Other benefits are,
It allows the work to be recreated and reproduced
Your work is authenticated, and helps avoid fraud
Allows the analysis of the results offsite and collaborate with your fellow researchers and colleagues
Provides backup for contracts, patent applications and grants that require detailed records
Access available whenever needed
Researchers are increasingly using iPads instead of notebooks to write down notes, and monitor the progress of their experiments. In addition, software from Google including spreadsheets and calendars, and tools for sharing documents are also being used. Moreover, there is software being developed that is designed specifically for lab workers. All this seem to be signifying the arrival of the paperless lab.
Transitioning to the New Age Paperless Lab
Now here are some examples of efforts being made in the direction of digital labs.
Merlin-the Digital Lab Notebook
At the Fraunhofer Institute for Manufacturing Engineering and Automation IPA, the project group for automation in Medicine and Biotechnology PAMB is developing a digital lab notebook they call Merlin. It aims to make scientific documentation easier in the future. Features include:
Reliable documentation of manual, automated and semi-automated processes.
Researchers can view and input data as they need on a table-sized touch display, which can also be used as a work surface.
This lab notebook can also control lab equipment and ensure that the results produced flow directly into the system, thus making documentation easier.
Scientists can easily share their knowledge and notes with colleagues.
Researchers at well-funded research institutions attached to the Stanford University in California are enjoying the benefits of a paperless lab. Bench researchers say that the laboratory offers many advantages. This digital lab helps them to track their experiments in more detail. Lab heads report being able to follow and focus on projects more efficiently when the documentation is tailored to their needs, is accessible online and can be shared among colleagues. Digital notebooks could help researchers find connections or extract results from systematically stored data.