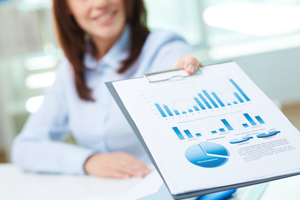 Document scanning services continues to gain popularity and credibility across all areas of business as it ensures better security and confidentiality of critical data. Document scanning and imaging is an informative technology solution that uses advanced equipment like scanners, cameras and software. Advanced document capture software enables efficient capturing and scanning of documents. It also helps in controlling large volumes of documents and manages the scanning process systematically.
Evaluation of the Document Imaging Market
The document imaging market is growing drastically and many small and medium business organizations use document imaging to improve their overall productivity and also due to continuous changes in the market. The changes in the market refer to falling prices of software, the ease of using document imaging software solution and the need to keep up with the speed of electronic transaction. Many banks, insurance companies and government agencies have also adopted document imaging and are moving a step ahead towards a paperless work environment.
Another trend in the field of digitization is the adoption of cloud-based document storage solution which has accelerated in the recent past. Today, almost all business professionals keep moving from one place to another and cloud-based storage helps in accessing business documents from anywhere at any time. The use of mobile-based document imaging is on the rise and the need for collaboration among professionals is also increasing for effective management of business processes.
The key players in the document imaging market are CBSL Group, LUCIDEA Ltd, Epson America, Aramex Company, Newgen Software, Inc., Fujitsu Technology Solutions, Hewlett Packard Company, Canon, Inc., and Eastman Kodak Company among others.
Global Document Imaging Market 2016 Market Research Report
The latest Transparency Market Research report provides an overview of the document management industry including definition, classification, application and so on. It discusses development and policy plans and also analyzes the manufacturing processes and cost structure. The report focuses on major global leading players providing information such as company profiles, product picture, capacity, production, price, cost, revenue etc. The report discusses raw materials and equipment, the document scanner industry development, trends and marketing channels.
As providers of cost-effective document scanning services for diverse clients, we know how efficient document management helps in improving operational efficiency, information management, lowers overhead cost and makes business applications more productive. Every business organization must focus on streamlining their documentation and ensure easy access and use of valuable data. A large chunk of the document conversion (of the existing paper documents) can be handled by a good document scanning company, and the data stored in your enterprise system or in the cloud, according to your preference.