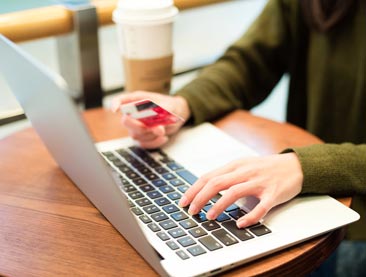 Businesses handle various types of information to carry out their day-to-day activities and this data needs to be stored safely and securely. Data can be structured or unstructured and it can include handwritten documents, sequence of numbers, information off spreadsheets and so on. This data needs to be fed into the computer and analyzed so that appropriate decisions can be taken to propel the growth of businesses. Many organizations utilize data entry services that make managing and maintaining this data in digital format easier.
Many businesses have their accounts payable system in chaos with error-prone manual data entry, which is a waste of time. They may be working with paper invoices and spreadsheets. Especially small business owners find that the administrative effort tied up in accounts payable is a huge workload. Very often, this work takes them away from their core business. Accounts payable tasks cannot be rushed because mistakes can prove very costly. Invoices need to be paid properly to avoid your clients missing out on early payment discounts or running the risk of late payment fees. Invoice related errors can also pose difficulties for suppliers.
It is important that the accounts payable team is empowered to increase efficiency. Their workload can be reduced by outsourcing data entry. Outsourcing data processing allows the finance department a breathing space to review the invoice process. This helps in identifying opportunities to streamline the process. It also helps to eliminate manual tasks and risks like duplication of data, fraudulent or invalid invoices etc. It becomes useful at the time of auditing invoices and removes the inefficiencies associated with using traditional paper-based processing that can significantly slow down the overall payment process. Therefore efficient processing of data has the potential to boost the workflow in the business.
Automation in-house is also a practical solution. This involves using software to process invoices that arrive by post, email or via an online portal. Automation keeps clients happy because:
They can scan paper invoices into the system with a mobile phone or upload electronic invoices from an email.
When invoices are due, the software advises clients regarding this.
Clients can approve and pay invoices from within the software.
According to Concur's (a leading global provider of travel and expense management solutions) research in the UK, around 57 percent of the invoices are received on paper and it takes more than seven days to process them. 3 out of 5 companies reported that they received duplicate supplier invoices that increased the margin for error.
Concur's research shows that a retail business with 10 shops and 200 staff that receives 1000 invoices a month, each of which takes 5 minutes to process, 6 minutes of approvals time and six hours for exception handling spends 2,268 annual hours for processing invoice. This amounts to an annual cost of more than €27,000 for processing alone. Additional costs would include duplicate payments, late payment fees, and time wasted misdirecting paper and electronic invoices. Automation of the accounts payable process is beneficial because automation will provide the in-built workflows and triggers required to keep the AP process moving and reduce the payment cycle. This will ensure higher levels of efficiency, accuracy and visibility. In a period of 12 months, Concur identified and stopped €6.97 worth of duplicate invoices being paid by its UK clients. It also helped client companies avoid late payment fees and reduce the hidden costs caused by chasing invoices and approvals and processing them manually, re-keying data, and so on.
Small business owners often don't realize the fact that there are practical ways of achieving their goals of saving money and time – outsourcing data entry and automation solutions. These options can make a big difference to their business and lifestyle. When ideally implemented, these will help businesses stay organized and improve operations. Outsourcing to a data entry company is more advantageous because you can avoid the expenses associated with installing the software and training your staff to use it. In addition, you are also ensured utmost accuracy and error-free data with the support of qualified and experienced data entry specialists.