Nowadays, many authors as well as publishers are converting their printed books in to e-books as it can save cost, time and usability, enhance the reading experience and reduce storage space. A reliable document scanning company can scan printed books into readable text and then convert them into XML or enhanced PDF format to be a usable e-book. Quality e-Book conversion services provided by a document conversion company enables you to ready our favorite e-books on popular e-Readers such as Amazon Kindle and Fire, iPhone, iPad, Android phones and tablets, laptops, Sony Reader, Kobo Reader, and Barnes and Noble Nook. With digital books, reading has become more interactive and people who read e-books seem to read more books than those who read paper books. When you read a number of books within a short time frame, you may fail to recall some books you have read after just a few weeks. Here comes the need to keep track of the books you are reading. The book apps that help to keep track of books allow your friends to learn about the new additions to your bookshelf and your favorite quotes. It also lets readers create communities, learn about new books, buy eBooks with discounts, etc.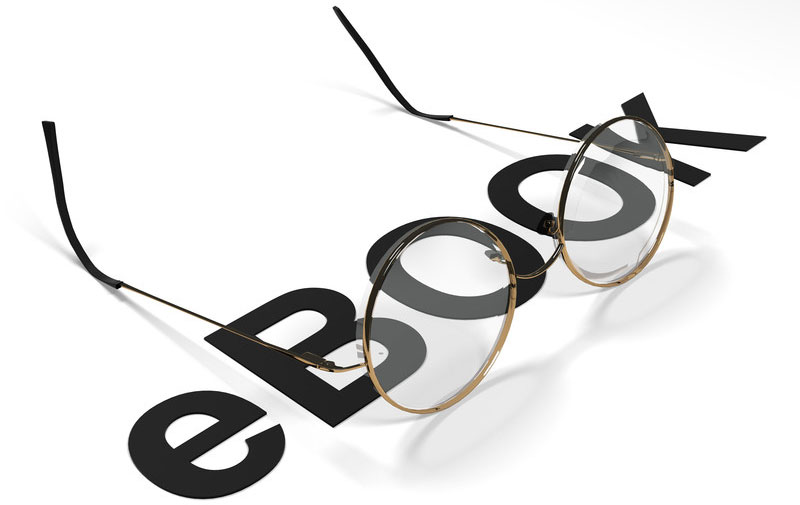 The following are some of the apps for Android and Apple iOS that keep track of books in your digital shelf.
Goodreads – This app allows users to create a social network, rate and write reviews on completed books and recommend books for your friends. It also allows you to view books recommended by your friends and respond accordingly. It enables you to make a virtual bookshelf which is accessible anytime. It has an exclusive feature that helps you get information about hardcopy books by simply scanning their barcodes using your device's camera.
Libib – This is a book cataloging app that enables you to keep track of books, video games, music, and movies in a proper arrangement. It allows you to rate, review, import, and tag a book. With this book app, you can make notes while reading and publish your library for others to access. It is free and allows users to create multiple types of libraries and also to synchronize their libraries with the website.
LibraryThing – This is a social cataloging platform that connects more than 2 million readers. It lets you browse collections, add books and other media files to your collection, like DVDs and CDs.
Scribd – It offers unlimited access to books, journals, magazines, audiobooks, and documents which users can download for offline reading. It provides you with access to over 500,000 books in its library. It allows you to keep track of books, discover new books through recommendations and equally personalize your reads. As this platform has millions of users, you can share your books or documents with others, but only if they search or earn recommendations based on their frequent reads and personalization.
OverDrive – This book app is suitable for schools, retailers, and libraries due to its support for multiple digital libraries. It is the most used app for borrowing media materials from local libraries. It provides users access to eBooks, audiobooks, videos and periodicals purchased from bookstores or borrowed from schools and libraries. It supports both PC (Windows, Mac, and Chromebooks) and smartphone platforms, including BlackBerry, so that the users can switch to any of the platforms anytime and anywhere to view their digital shelves.
Audible – This interesting app for book lovers provides access to bestsellers and allows users to personalize their page for recommendations. With Audible, you can listen to those books while on a long drive or when you are doing dishes. With advanced search, you can find and arrange an audio form of your best literature.
BookShout – This biggest provider of eBooks in the world has partnered with several corporations supplying about 1.5 million digital contents. It has all the features for efficient handling of your eBooks, except the social media properties. It is easy to find bestselling books on BookShout. This app works on a wide range of platforms, excluding BlackBerry.
Gerty – This simple book app features an eBook reader, journals, maps, photos, and notes. It allows users to create a software library for different categories and is able to look up book info by scanning its barcode. It allows you to manage, filter and sort books in bulk. With Gerty, users can start writing anytime while reading by simply tapping on a plus icon at the bottom right or by simply highlighting a text to have the option. It will paste the highlighted text in its notepad automatically with quotes in the latter option.
Litsy – This book app enables you to create a vast community and receive updates of their timeline. It lets users have discussions while discovering and sharing books. This app is more like a combination of Good reads and Twitter in one app. Users can post a maximum of 300 characters in the form of a 'blurb' (a short comment or image caption), a 'review', or a 'quote,' with the option to include an image. In addition to that, this app has an option to follow favorite users and to be followed back.
Book lovers could definitely benefit from using some of the book apps on the above list and enjoy a full digital experience. The services of a document scanning company are significant when it comes to quality eBook conversion that is vital for eBook publication.