With the advent of technology, eBook reader apps have largely replaced conventional printed books. e-Books are a popular method of distributing books to e-readers. You can consider partnering with a document conversion company to convert your traditional books – scientific, technical and medical (STM) books, reports, brochures, catalogs, white papers – or any other type of files or documents into attractive eBooks. Now, you can simply read your favorite book on your smartphone or tablet by downloading apps on your Android device. These eBook apps even provide hundreds of free books. They allow you to quickly search for a book of your choice and start reading it right away. This in turn eliminates the need for visiting a physical store to buy books. The following are some of the best eBook reader apps for Android.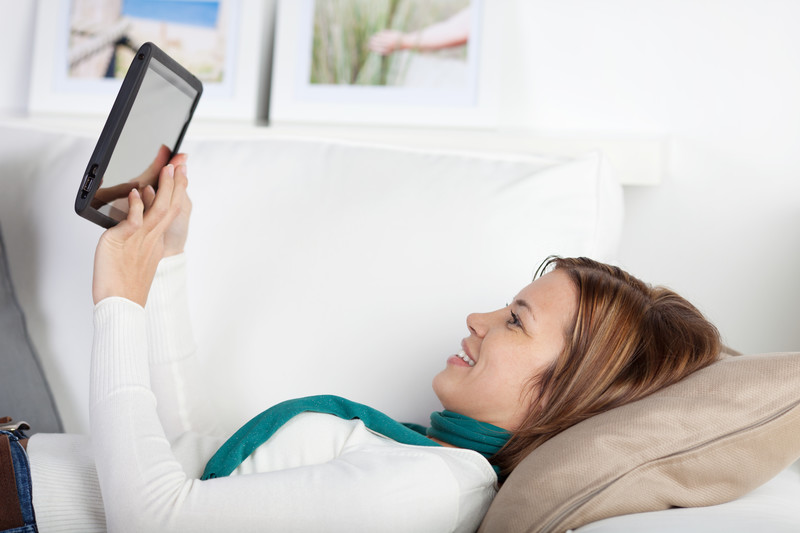 Aldiko E-book Reader – This free app is a great option for books in PDF and ePub formats. All you need to do is to go to your trusted online search engine and download this app from there. This app does not have an automatic save ability, so if you want to save a section of your reading while using this app, then you need to import the book. This E-book app offers some options for changes in its background settings, a font size of the content and font face.
Moon+Reader – This simple and powerful app supports most file formats including epub, mobi, chm, cbr, cbz, umd, fb2, txt, html, rar, zip or OPDS. It has a comfortable and intuitive interface that allows you to start reading any digital book stored on the internal memory of your device in just a matter of seconds. It provides information on reading progress within the current chapter apart from the whole book. It offers options for changing the font or selecting the type and size. It runs in full screen on your Android device, by default, however, by touching the screen, you can drop-down all the app options. It allows you to configure more than 20 different operations to make reading more comfortable. With this app, you can convert your Android device into a genuine miniature e-book.
Bluefire Reader – This app works well on Android, iOS and Windows as well as operating systems that supports white-labeling. It supports the EPUB and PDF formats for digital publications and includes facilities for browsing online catalogs, and downloading them directly into the user's personal library. It contains useful features such as dictionary and contextual search, text highlighting, bookmarking and ability to take notes as you read. It features a library that allows users to navigate their collection of eBooks, as well as provides a customizable reading experience through configurable font and background color, font size and type, margin size, display brightness, page turn mode, etc. It also provides a page sync feature for you to read across devices, without losing track of your current page. It lets you customize your settings and displays to ease your reading. This app comes with browsing and downloading features, making it even more enjoyable. Moreover, the application allows users to import their own books to read them on the go.
Kobo E-book reader – This app presents a special feature, called Reading Life, that will introduce you to a new world of social reading. Its integrated Facebook feature allows you to share quotes, notes and discuss books on social media. It lets you read anytime, anywhere, from a catalog of over four million titles. Its huge database of interesting titles will satisfy the interests of all kinds of readers. This app is available on iOS, Android, Blackberry 10 and Windows 8.
Mantano Reader Lite – This easy-to-use app has a great look and feel. The menu formats of this app appear on the left, while your book is placed on the right. It has a simple interface, which makes it easy to find a book. It has a status bar at the bottom on the right which allows you to control your book. The app is also enabled to sync your current reading to one of its features called Mantano Cloud. You can also import files into Mantano Reader Lite through its import feature, and sort out your books through your categories.
Nook Reader – It has millions of informational materials such as books, magazines and newspapers, books for kids and many others. It offers several features that make reading exciting and comfortable. One of its features includes synchronization that automatically syncs the last page read across devices, rendering a seamless reading experience. It also allows you to adjust the brightness for reading in dim lighting during night. This app is available on Android, iTunes and Windows.
Amazon Kindle – This app offers a wide selection of books, magazines and newspapers, which makes it one of the most popular eBook reader apps for smartphones and tablets. It is not at all necessary to own a Kindle device to enjoy books through the Kindle app, as it is available on Android and iOS devices. It is powered by supper technology from Amazon that allows you to sync your last read page, bookmarks, highlights and notes across all devices. It comes with an in-built dictionary that helps look up words while reading. The app's features provide access to Google search and Wikipedia, thereby enhancing your reading pleasure.
Ebook conversion services offered by reliable document conversion companies are the best solutions when you want to convert books or documents into formats that can be read by popular e-Readers available in the market.