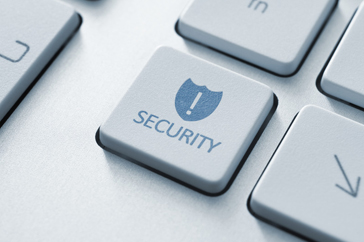 Data entry is a key process in any business sector – medical, legal, finance, information technology, media and so on. Business organizations have large volumes of data like financial data, transactional documents, bank details, client information, personal files, legal and government documents among many others. To achieve the goals of economic advantages, productivity increases and focus on core competencies businesses go for data entry outsourcing to a reliable vendor. Business data is sensitive and the loss of these data can affect the growth of the business as well as its reputation. Needless to say, data security is important for any business. In addition, quality, flexibility and transparency are also vital features to look for in your outsourcing partner. In this blog, we will consider how you can ensure data security when outsourcing.
The first and foremost thing is to do a thorough research about the vendor to whom you are planning to outsource your work. Assess the capability of the service provider in ensuring data security and data quality. A reliable vendor would have an excellent reputation for delivering good service and will be compliant to all security standards.
Before assigning your work to the vendor generate a legal agreement that clearly mentions your security requirements. Make sure that you seek the opinion of a legal expert before preparing the legal agreement. Convey all your requirements to the vendor before handing over the task.
Make sure that in the agreement you emphasize security requirements with regard to data transmission and communication of information.
If your work is carried out using cloud computing, specify your security expectations clearly.
To achieve efficient data security, it is advisable to adopt encryption. It ensures utmost safety especially in data transmission across networks.
Find out about the software and the techniques used for data processing. Ensure that they have advanced equipment and technologies that are known to ensure security and confidentiality.
Insist that data access is allowed to authorized employees alone. To ensure complete security of your data ensure that your partnering BPO company adopts measures such as screening of visitors, instructing employees to sign a non- disclosure agreement and so on.
There should be effective antivirus protection and backup for your data.
Experienced and professional providers of data entry services offer affordable and efficient processing of your data. The company employs professionals who can provide well-structured data without compromising quality and safety. Data security being an all around concern, consider all of the above tips when finalizing your contract with a data entry company.