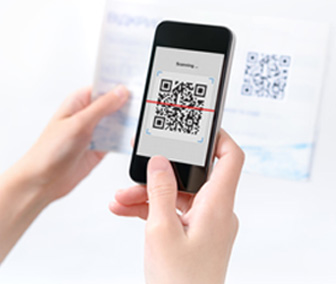 As a busy document scanning company providing bulk document scanning to diverse businesses, we keenly follow each new technological leap in the document scanning industry. Document scanning can transform offices into paperless settings and reduce unnecessary paperwork and filing cabinets. Now, with more people going mobile, the demand for versatile mobile technology is on the increase and smartphone companies integrate innovative technology in their products to keep up with the demand. One such example is scanning capability being integrated into mobile phones.
Today with the advancement in technology, document scanning does not always require expensive desktop scanners. People have ready scanners in their hands – in the form of their smartphone cameras. Scanning capability can be activated with the right app. If you are on-the-go and want to manage your digital document workflow, the scanning apps give you everything you need from editing tools to clean up the scanned images and OCR (optical character recognition) to edit and search document text, to the capability of uploading your scanned files to cloud storage or your preferred note-taking app. This ensures you all-time access to your documents.
Here are 4 apps that provide easy scanning of documents.

CamScanner: CamScanner is one of the most efficient apps that can turn any paper documents – receipts, white boards or line drawings into quality digital images. It has auto crop features and can enhance the image easily. It allows adding multiple scans to a single document, extracting text from all or a section of a page, also add watermarks and annotations. CamScanner is a free app but it requires payment for upgrading features.

Office Lens: Office Lens app is best if you prefer OneNote to Evernote. This app can convert any scan to Word, PDF or PowerPoint and add them to your OneNote /OneDrive accounts. It offers four scanning modes – Photo, Document, White Board or Business Card. It can also export document scans to any of the Office Mobile apps. This app is free for iOS and Android.

Adobe Fill and Sign: Adobe Fill and Sign app is ideal for scanning contracts, forms and other documents that require signatures. This app can scan and convert any document into PDF that enables quick signing with finger or stylus from your phone. It also offers secure storage of documents in Acrobat Document Cloud.

Scannable: This is a popular mobile app among Evernote users. It is iOS exclusive app that does not even require pressing a shutter button. Just open the app and point the iPhone's camera on the document and it captures and saves the document within the scanning window. It helps to review and edit scans and save them to Evernote. This app can be linked to LinkedIn and it will pull details from your new contacts and add them to the business card's digitized information.
Digitization of critical business documents ensures security, efficient storage, and quick retrieval of documents. It also helps in freeing up office space that can be utilized for productive purposes. While mobile scanning apps are ideal for people on the move and small-scale scanning, you can count on a reliable document scanning company for an affordable solution for large volume scanning, data cleansing and data entry.