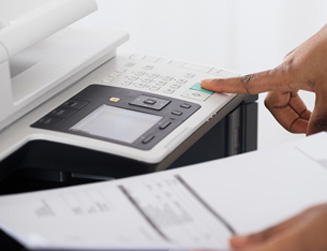 Going paperless and digitizing documents has become a top priority in most business organizations with a view to go green, save time and effort and improve efficiency. It is one of the easiest ways to save, store and protect critical data. Document scanning and imaging with the support of a data entry company facilitates archiving of important data and ensures that all important documents, files and records are safe. Moreover,
It allows manual processes to be automated and improved
Ensures better access to information
Provides measurable and tangible productivity improvements
The question is, do organizations utilize document scanning to its full capabilities? It is indeed doubtful whether they do that. For instance, consider the legal industry where documents are numerous and extremely important. Do law firms utilize the full potential of legal document scanning? Or is medical document scanning given the priority it deserves in healthcare settings? In fact, many business owners are hesitant to implement document scanning solutions. Surveys on this topic identify 3 major obstacles that hinder the implementation of a viable document scanning solution.
Fear of Possible Risks Involved: Many business organizations hesitate to shred even the documents that need not be kept as hard copy. As a result the paper files pile up. This increases the storage space required in the office, and may also require expensive offsite storage facilities. However, there is no harm in scanning and shredding the documents that are not needed. Digitized files are easily searchable and can also be recovered. But people who rely on paper documents often forget that paper documents are easy to get lost or damaged, are harder to locate and there is also the increased risk of not being able to find data when necessary. So in order to minimize the risk of losing vital data, it is important to preserve critical information in digital format.
Concerns about the Investment Required: A major concern businesses have when purchasing a good document scanner or outsourcing the scanning requirements to a data entry company is the investment required. However, they can confidently lay this concern to rest because such an investment will increase the ROI (Return on Investment) by proving beneficial in the following ways.

Reduces office space and the costs involved
Reduces expenses associated with offsite storage
Improves productivity because scanned documents can be found and retrieved in seconds

Concern That New Processes May Be Complicated: Businesses used to functioning in a particular way that seem efficient and hassle-free, hesitate to implement new processes out of fear that these may be too complex and difficult to master. They are apprehensive that valuable work hours may be lost and the staff may find it difficult to deal with the new systems and software. However, there is no cause for such concerns. Outsourcing the entire scanning requirements takes the burden completely off the organization because there is no need of investing in scanning technology and associated personnel. On the other hand, if planning to do the digitization process in-house, consider the following.

Ensure that there is a single workflow and interface irrespective of hardware across multiple offices. This will ensure that all devices act in the same way. Invest in scanning technology that will enable the documents to be scanned, formatted and routed with the pressing of a single button.
See that there is a simple process to route bulk documents that are to be scanned.
Ensure that the scanning technology integrates closely with a document management system so that the scanned documents can be easily located when required.
Taking into account benefits such as reduced costs and improved efficiency and safety, it makes sense to scan your business documents and shred what is not necessary.