Businesses in all industries are getting transformed by digital technology, and the retail sector is not an exception. Digital transformation refers to using innovative tools and technology for engaging customers in the places they like to shop, both digitally and physically. With the retail industries facing more competition than ever, retailers are trying to redefine delivery models and enrich shopping experiences digitally for their tech-savvy customers. Microsoft explains that "Digital transformation is about reimagining how you bring together people, data and processes to create value for your customers and maintain a competitive advantage in a digital-first world." The easiest as well as most cost-effective way to initiate a digital transformation journey is by partnering with professional document scanning companies that digitize business documents and records and allow easy access and retrieval of valuable information, while saving physical storage space.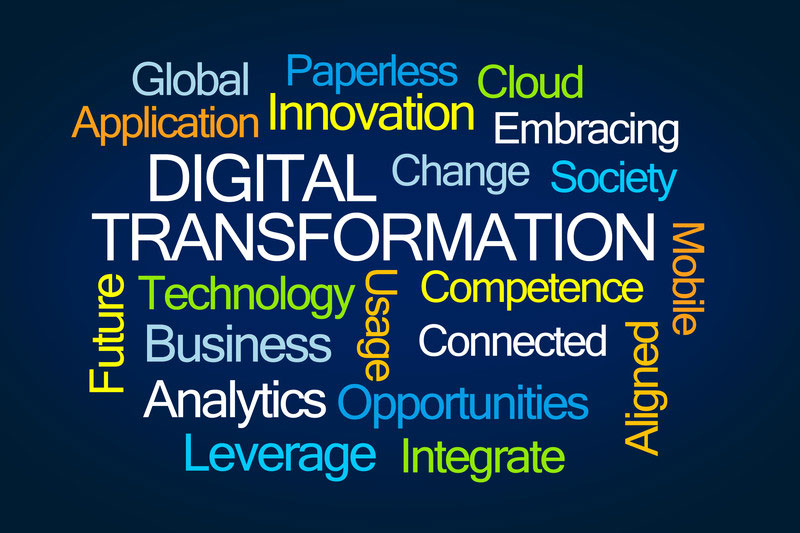 Today, retailers have more opportunities to reach their customers in new and exciting ways.
Here are the key digital transformation trends for the retail sector in 2019.
Artificial Intelligence and Cognitive Computing
Artificial intelligence (AI) is now impacting every aspect of business. AI tools that combine huge data sets with deep-learning algorithms allow retailers to understand their customers' personal preferences and anticipate their needs and purchases before they do themselves.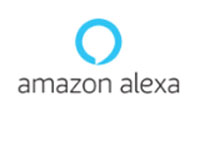 Retailers can combine collected data with AI, improve the efficiency and the experience of shopping, thus making it easier for the consumer to find what they're looking for. For instance, Amazon's Alexa is a very basic form of AI that can generate orders for consumers based on the instructions given to it.
A Forbes article predicts that in the future, AI will likely replace human consultants in the retail world and shoppers will no longer waste their time searching for an expert on the floor. Artificial intelligence can serve businesses with smart recommendations, automation of processes, thus increasing overall productivity and revenue.
According to a recent study discussed in National Retail Federation's website, "intelligent automation," the rapidly emerging technology, is here to stay. The study reports that two in five retailers are already working with intelligent automation and that number is expected to double in the next two to three years.
Omni-channel Retailing Necessary
Omni-channel retailing is designed to provide shoppers with a unified experience across online and offline channels – including mobile-browsing, ecommerce marketplaces, onsite storefronts, social media and more. This multi-channel sales approach provides customers with an integrated customer experience.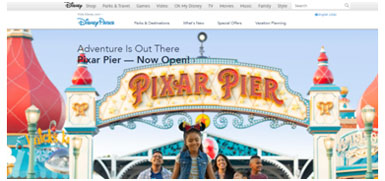 In 2019, omnichannel is crucial for retailers, as consumers are moving faster and they demand more from their retailers. Developing a unique omni-channel experience infrastructure is critical for any retailer and this strategy should include stakeholders such as Product, Marketing, Sales, Customer Support and Customer Success. blog.hubspot.com has highlighted some companies with excellent omni-channel experiences such as Disney, Bank of America, Oasis, and Chipotle among others.
Let us take the case of Disney, one of the world's leading producers and providers of entertainment and information. Its mobile-responsive website is user-friendly, while My Disney Experience tool helps to plan the entire trip.
The company has also released Magic Band program that acts as a hotel room key, photo storage device for any pictures taken by customers with Disney characters as well as a food ordering tool.
Remember that for retailers whose site is down and their product count is off, customers will be moving to the next retailer, who provides better omni-channel retailing experience.
Smart Beacons
Smart beacons are a digital form of targeted marketing. It works with Bluetooth low-energy (BLE) wireless signal that connects to customers' portable devices, tracking their location within or nearby a store. The signal emitted by the beacon is received by a specific app compatible within the range of the beacon's signal. Once this app detects a beacon signal, a message will be sent to the customer's phone with a personalized coupon or deal they can use in the store.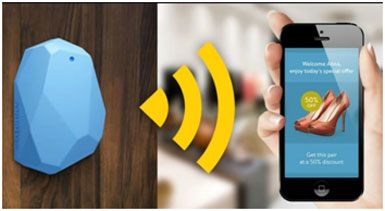 It also allows immediate data collection to determine the effectiveness of one's marketing campaign. So, retailers do not have to spend considerable time guessing which ad works at what time of the day, among which age group and so on.
Cashless/Cardless Checkouts
Cashless/cardless retail will be seeing more improvements this year. For retailers, cashless payments can result in more efficient payment processes that improve the customer experience. Being cashless and cardless, consumers can make fast payments at anytime from anywhere. They don't have to carry cash, waste time at the checkout, bother with paper receipts or struggle to check transaction records. It also helps governments and regulators eradicate criminal and illicit activity.
It has been reported that mobile apps and data collection will continue to be strong in the future. You don't need to be a psychic or tech guru to predict that. The Internet of Things (IoT) will also continue to be strong in terms of data collection. Retailers should also focus on making customers' shopping from one spot even easier.
Retailers have to consider adopting such innovations to take their businesses to the next level.